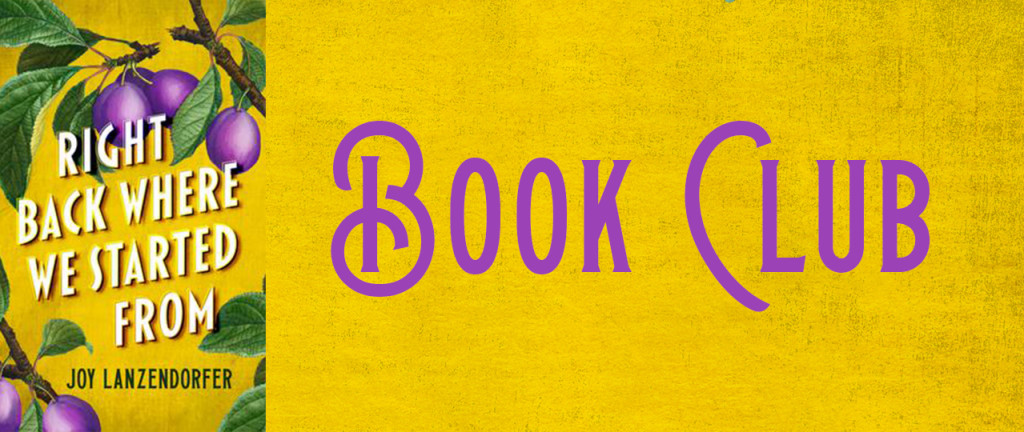 Thank you for choosing RIGHT BACK WHERE WE STARTED FROM for your Book Club!
GET BOOK CLUB DISCUSSION QUESTIONS HERE
INVITE JOY TO SPEAK AT YOUR BOOK CLUB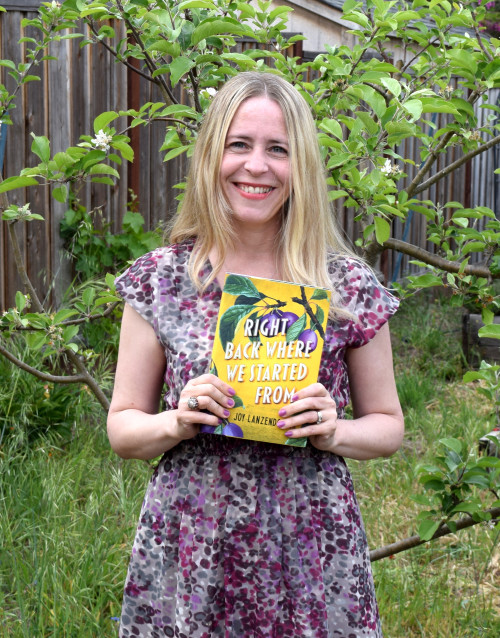 Dear Readers,

I'm thrilled to share with you my debut novel RIGHT BACK WHERE WE STARTED FROM. The book was inspired by family stories I heard growing up. My grandfather told exciting tales about lost silver mines in German mountains, being saved from starvation by cowboys, and "drawing Mickey Mouses" in 1930s Hollywood. We learned after he died that many of the stories weren't true. It left behind a lot of confusion about our family history.

When writing this book, I wove my grandfather's tales into a bigger story about California, a place that's always reinventing itself and ignoring the past. It's about a woman named Sandra Sanborn who believes she's destined for fame and wealth and that it's her job to return her family name to prominence. As she pursues her goals, pesky secrets keep popping up, suggesting that the way she sees her family–and herself–may not be accurate. The novel stretches from the California Gold Rush to World War II San Francisco as it reveals the truth about Sandra, her mother Mabel, and grandmother Vira. I hope you enjoy learning about that truth, even if Sandra doesn't!

Sincerely,
Joy Lanzendorfer
How about a cocktail to go with your book? We've collaborated with Marcia Simmons, author of DIY Cocktails to make custom cocktails inspired by the characters of Right Back Where We Started From!
The Sandra Sparkler


Mabel Plum Smash
Vira's Raspberry Sour