Keynote Speech At Southern California Writers' Conference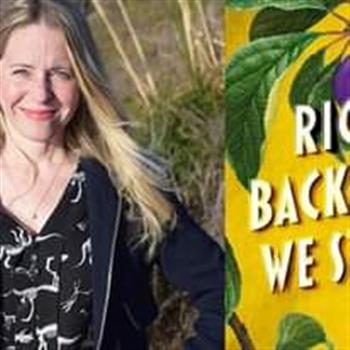 This Sunday, Valentine's Day, I'm giving a keynote speech at the Southern California Writers' Conference. It'll be streaming on Zoom, for free. Tune in and listen at 4:30 PM (PST) on February 14th.
I'll be telling the crazy story of Right Back Where I Started From, and how it was waylaid from publication in 2013 because of hurricanes and a school shooting. It should be fun. I hope you can make it.
LINK TO THE TALK
Meeting ID: 930 4826 0655
Passcode: 449387
This link will be live a little bit before the talk.
In the meantime, here's more information about Southern California Writers' Conference.
There are still slots open for all three days, including virtual keynote speeches from thriller-writer Dennis K. Crosby and Isla Morley, whose novel The Last Blue is about the blue-skinned people of Kentucky. Plus lots of craft workshops on everything from writing car chases to infusing micro-tension in your story to writing a memoir. Fun!