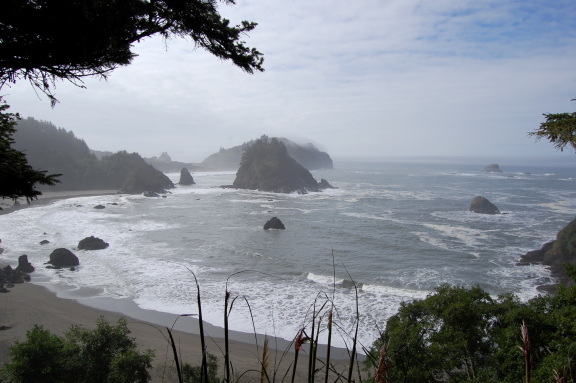 For Alta, I wrote about growing up in Humboldt County, and the changing nature of the marijuana industry. Excerpt:
In 2019, my hometown, Arcata, in Humboldt County, California, removed the statue of President William McKinley that had stood in the central plaza since 1906. Arcata has long been an ultraliberal hippie haven, and the eight-and-a-half-foot bronze sculpture had presided over many a drum circle. I've seen bras hanging from McKinley's hand and traffic cones on his head like a dunce cap. More than once, he has been covered by political banners demanding justice.

The vote to take down the statue was part of a nationwide trend to dismantle monuments of controversial figures. It was sent to Canton, Ohio, where the president is buried.

McKinley, who was assassinated in 1901, ran on a campaign to establish U.S. colonies, including Puerto Rico, Guam, and parts of Hawaii. Today his expansionist policies are viewed as racist toward indigenous people. I agree with that, but the removal of the statue doesn't have the same symbolic power as, say, taking down monuments to Confederate soldiers in the South. McKinley never even visited Arcata. The statue was a sentimental tribute to a recently murdered president. As the years passed, its presence spoke more to Humboldt's unique nature, as there's a slight absurdity to an almost-forgotten president standing in the middle of a town full of bead stores and cannabis startups. The statue's removal felt like losing part of Arcata's personality, and I wasn't sure what would be replacing it. It seemed like a tipping point of change that had been building since I left 20 years ago and was now showing itself in concrete ways. I wanted to know what that looked like.

Last summer, I went to Arcata to see the plaza without the statue.