In October, we went to Hawaii! I'd never been before. We went to the Big Island and stayed for a week at a lovely resort. I couldn't get over the sunsets.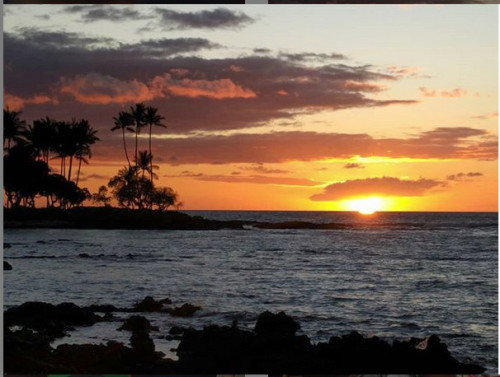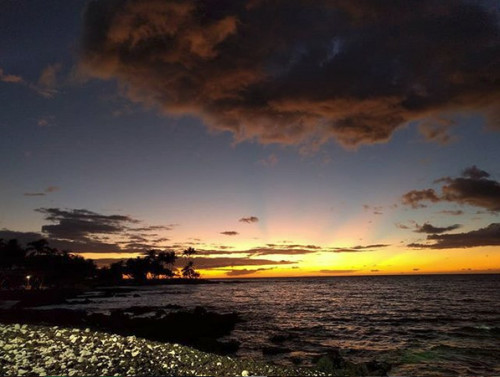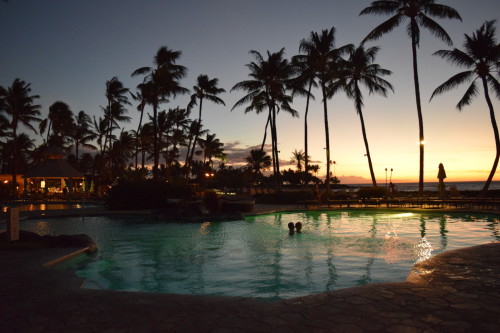 Nature there doesn't disappoint. For one thing, there are black sand beaches: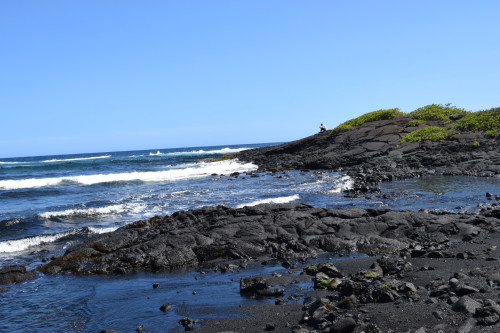 For another, there are so many animals. We went kayaking and a pod of dolphins were swimming around us. A baby dolphin flipped on its back and showed us his belly, then they all swam under our boat. We also saw manta rays as big as coffee tables, mongooses, tons of birds, and sea turtles: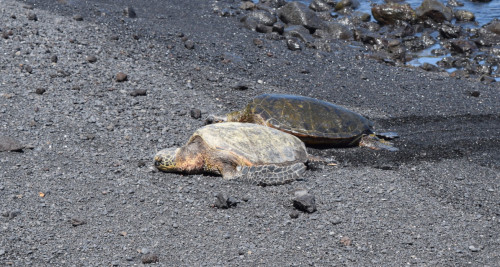 Kona coffee is a thing there. It's overpriced, but tasty. We went for a tour of a coffee plantation and it was interesting to learn how they harvest and process the beans. I'd never seen a coffee tree up close before.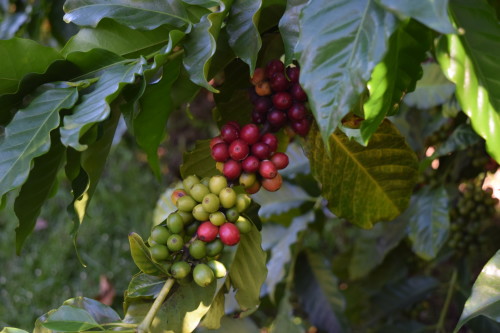 In general, the food was delicious, especially the fruit. I tried rambutan, passion fruit, dragon fruit, apple bananas, honey cream pineapples, and many others. I'm going to make Hawaiian sweet bread for Thanksgiving.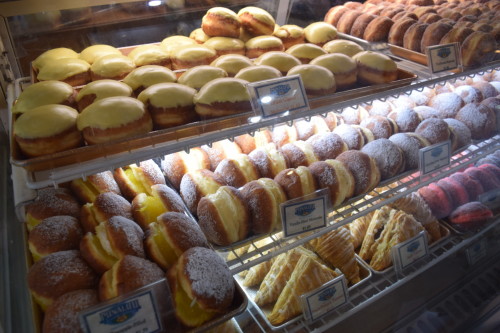 The Big Island has five volcanoes, three of them active. We took a helicopter ride over some of the volcanoes, which was very exciting. I'd never been in a helicopter before.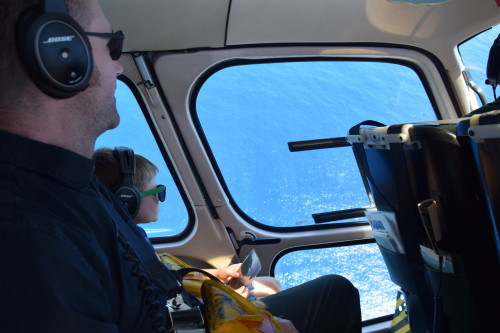 They took us over the volcanoes so that we could look down into them.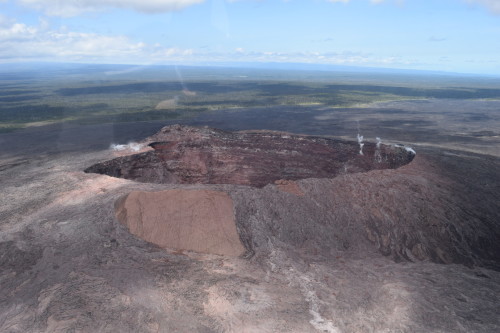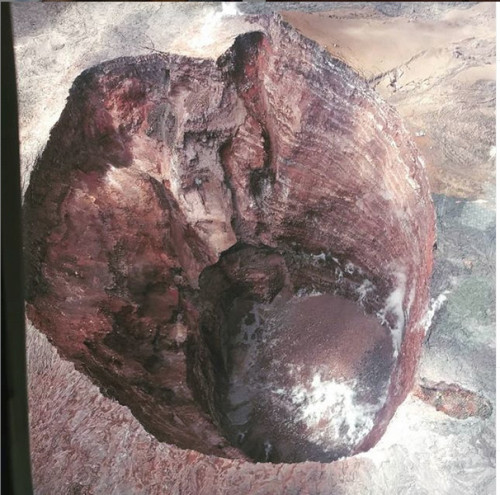 Of course, last year an enormous volcanic eruption wiped out a large neighborhood on the island. They flew us over the damage and showed us pictures of what the area looked like only two years ago. It was shocking to see.
Before: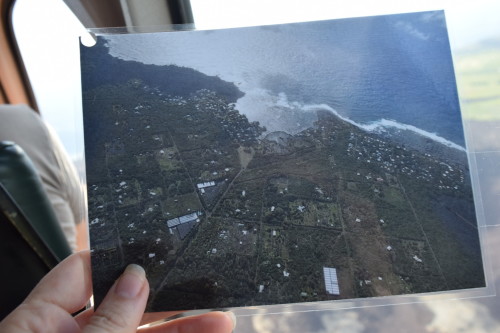 After: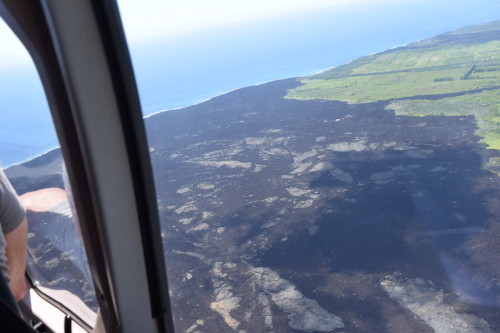 So add us to the long list of people who love Hawaii. Someday we'll go again and visit one of the other islands.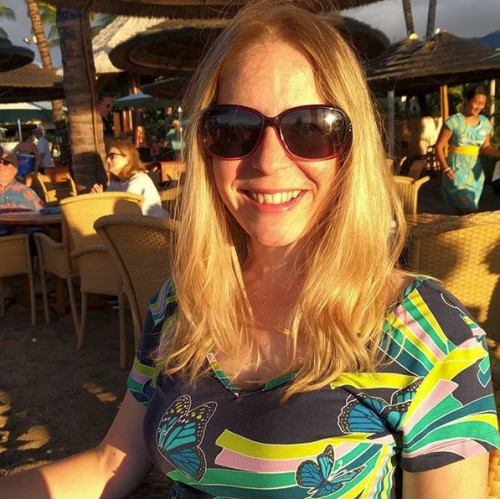 You can see more Hawaii pictures on my Instagram.