Story On Front Page Of The Washington Post!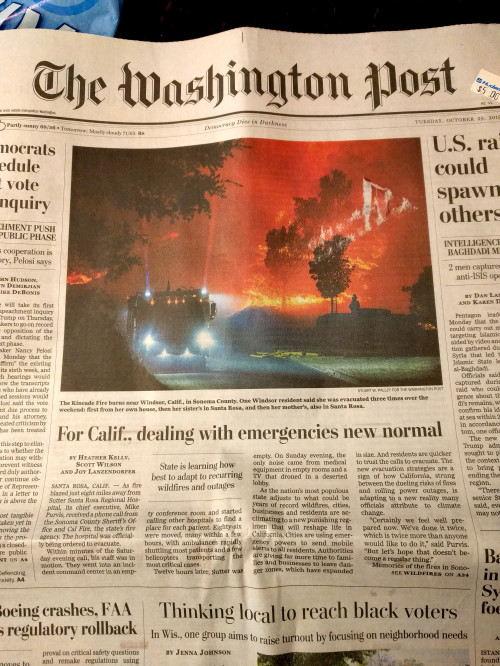 Last week, the Kincade Fire tore through Sonoma County, where I live, and 200,000 people were evacuated. My town of Petaluma became the first stop for evacuees. I interviewed some of the evacuees for The Washington Post. Hearing their stories was a moving experience, and I'm still in shocked that this keeps happening to my beloved home.
Then the story was on the front page of The Washington Post! Wow! I didn't expect that at all. Heather Kelly and Scott Wilson also worked on the story.