Hypatia-in-the-Woods Residency
In September, I had the honor of spending two weeks at a writing residency hosted by Hypatia-in-the-Woods in Washington. During that time, I stayed in a cabin called Holly House and worked on my current novel. Here's the living room: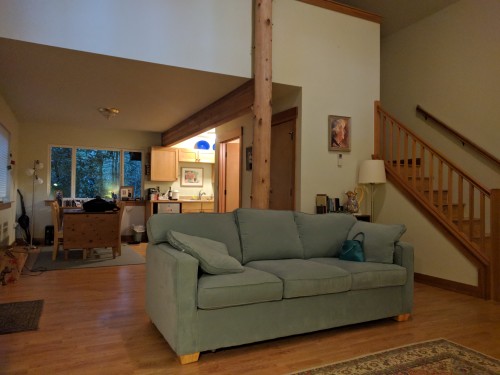 There was a little loft upstairs, and I spent most of my time sitting on the bed with my laptop.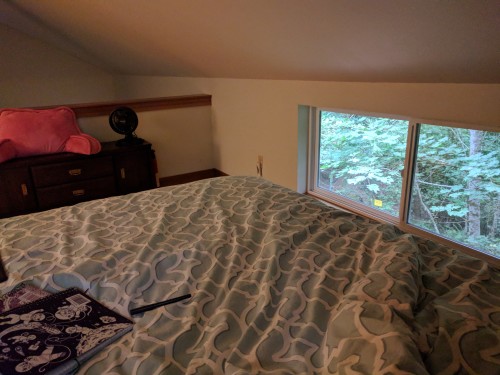 I got so much done. I'm grateful to Hypatia-in-the-Woods for the opportunity to focus on the work I most want to be doing.
When not writing, I ran into some nature, like this praying mantis: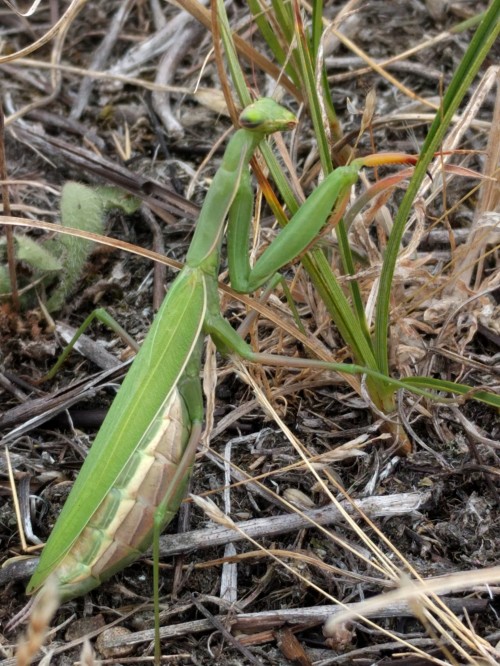 And this dome-like spider web: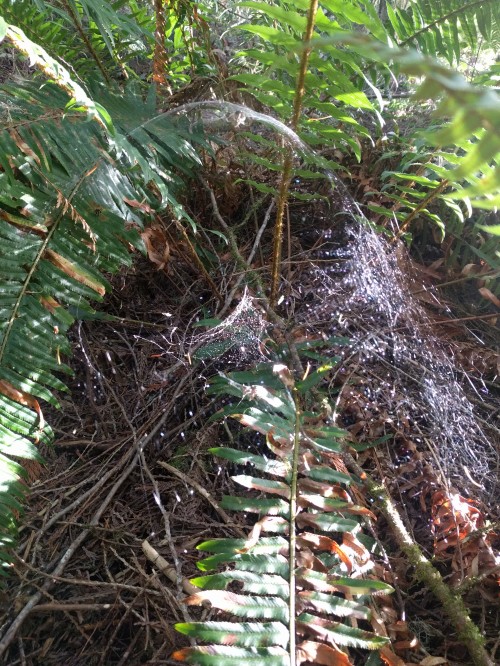 And the Mima Mounds National Preserve. No one knows what made these mounds–my favorite theory is prehistoric gophers.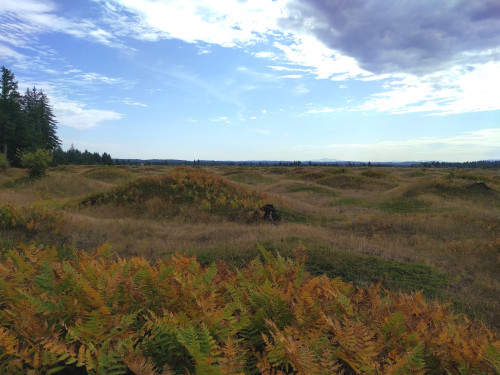 This being Washington, there was lots of water around: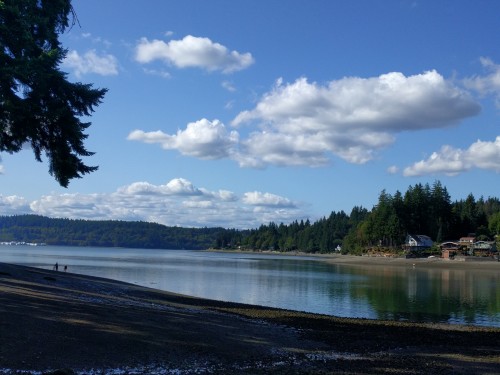 All the sea shells on the beach were covered with barnacles. Here I am being horrified about it on Instagram: