Yellowstone National Park Part 1
In October, Kyle, Gideon, and I went on an RV trip. We rented a Cruise America RV and drove over 3,000 miles through Nevada, Idaho, Yellowstone National Park in Wyoming, Glacier National Park in Montana, Seattle, Vancouver BC, and Portland, Oregon. Here's the route: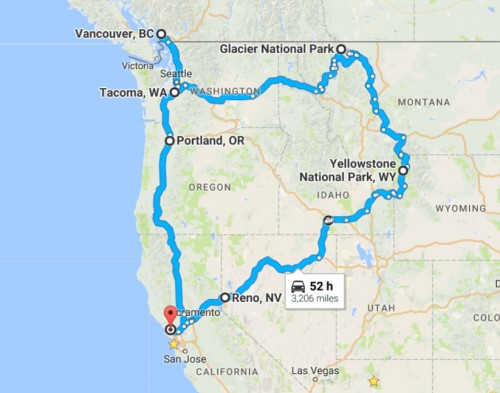 The RV looked like this: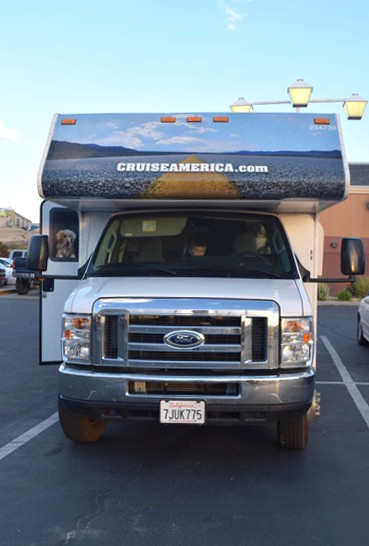 We covered a lot of the country, but the highlight of the trip was Yellowstone.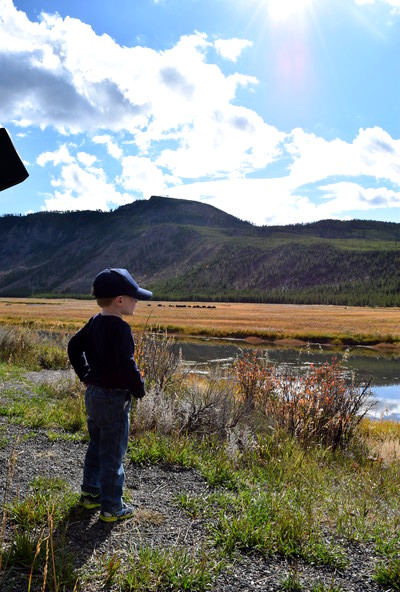 For one thing, the park has the best wildlife viewing I've ever experienced. On this trip, we saw buffalo, elk, coyotes, antelopes, deer, chipmunks, bald eagles, and big horn sheep. Most of these were in Yellowstone.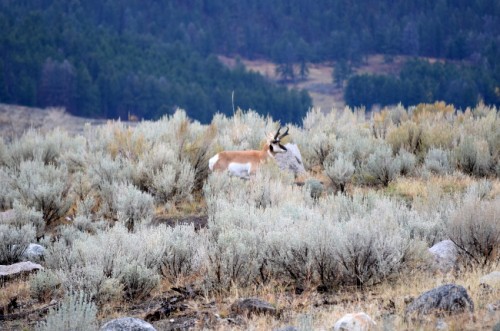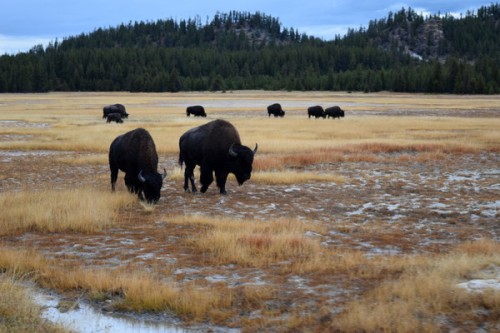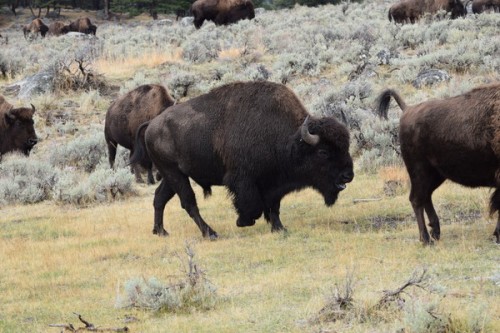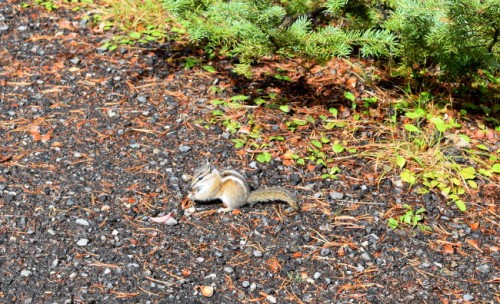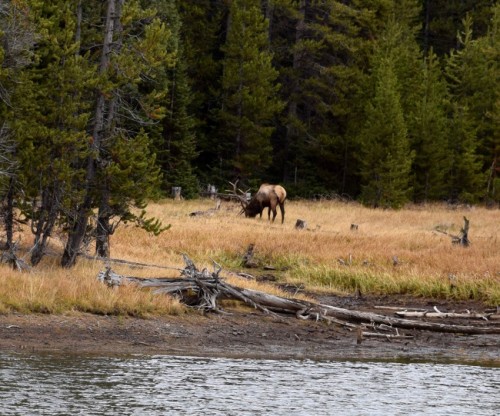 At one point, a huge herd of buffalo crossed the road right in front of us. The bulls sounded like bears growling.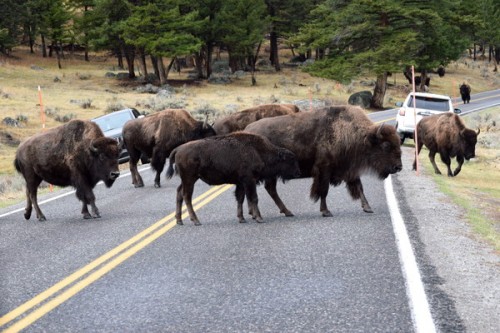 Speaking of bears, there were signs of them everywhere. For example, these claw marks: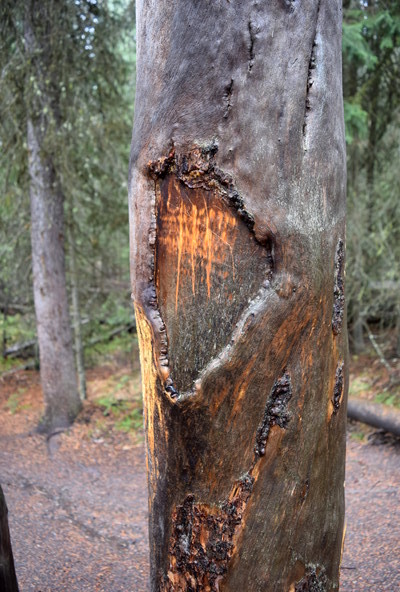 Yellowstone has a varied landscape that includes forests, waterfalls, plains, a huge lake, and even its own Grand Canyon.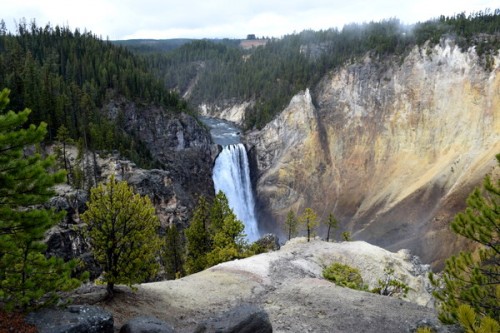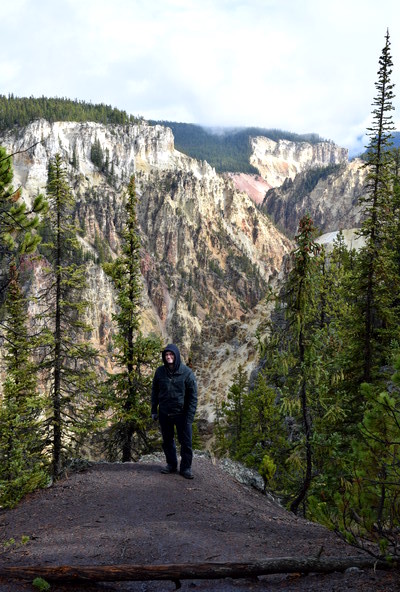 Because of all the volcanic activity, the earth was all kinds of cool colors, red, pink, yellow, orange.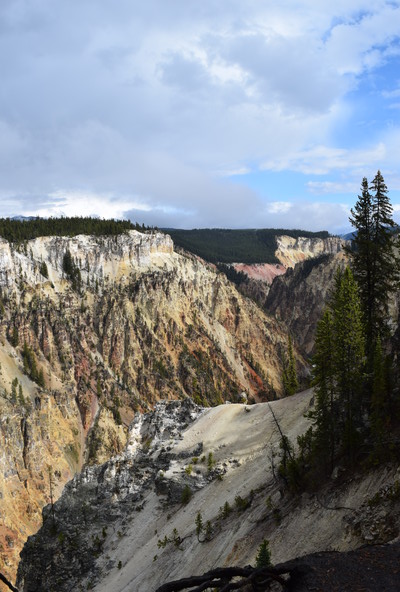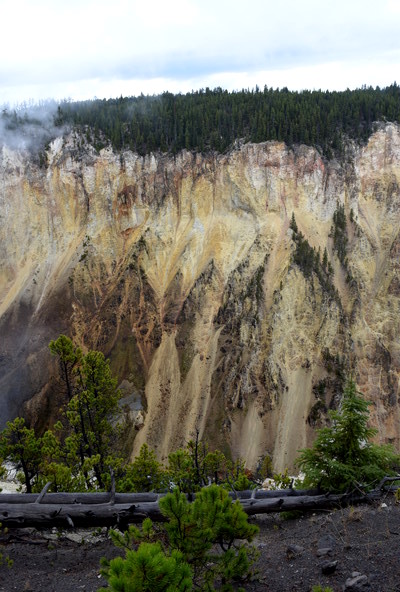 The fall foliage was colorful too.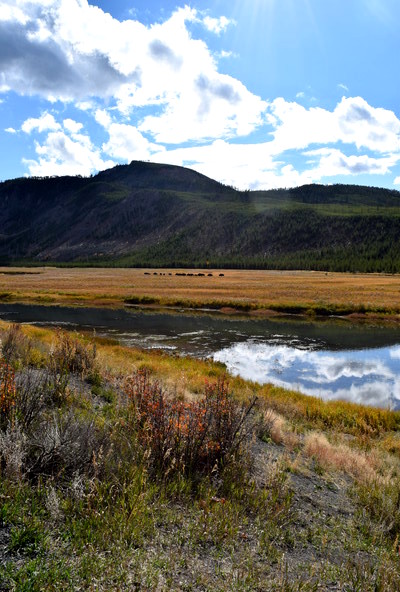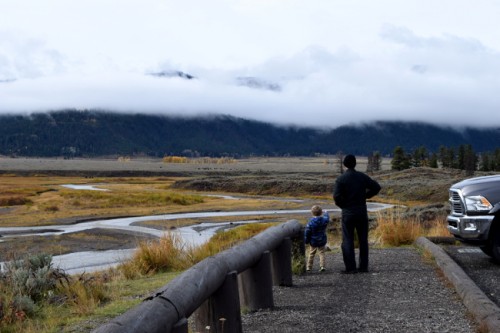 And of course there were the geysers. PART 2 HERE.