I Went Up In A Hot Air Balloon
When it came to celebrating Marcia's birthday this year, we decided to go on a hot air balloon ride, something both of us have been wanting to do for years. It's great! I recommend it, even though you have to get up before the sun comes up to do it. Here's a picture of the sunrise: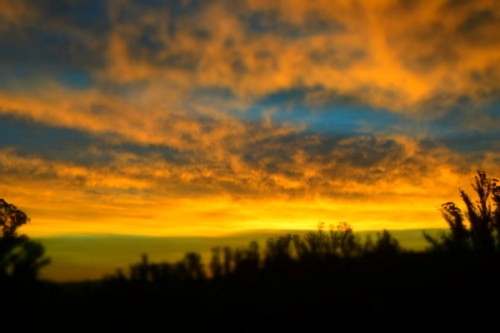 We watched them blow up our balloon, which was exciting to see.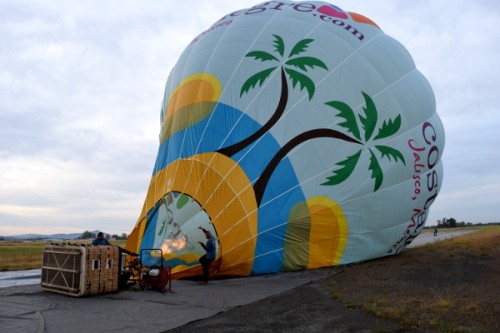 Marcia and I went with five other people, including the pilot. I wasn't sure how I would feel about this, but it turned out that it was fun to go with other people. We were all first timers and experienced it together. Here we are in the basket right before take off: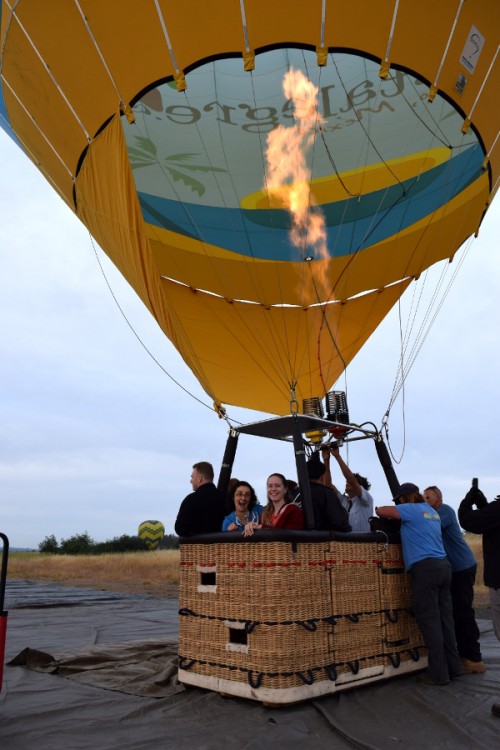 Going up in the sky is smooth and surreal. It feels like being in a slow, exposed elevator. You're an inch off the ground, and then feet, and then suddenly you're very high up: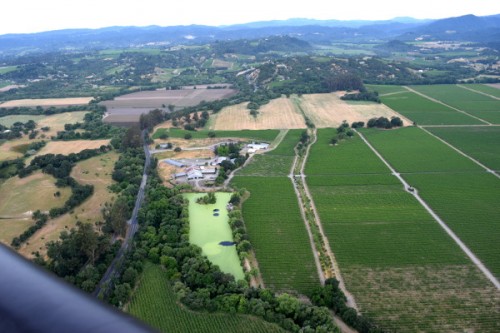 At first, I was scared and had to fight against thoughts about dying/crashing. Then I got used to it and enjoyed the gorgeous views.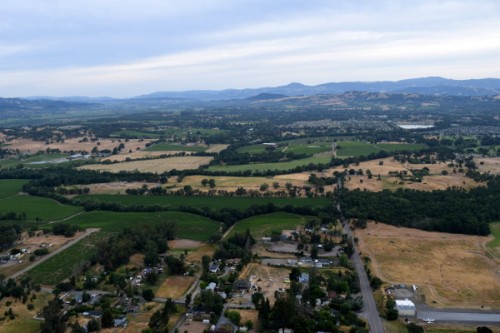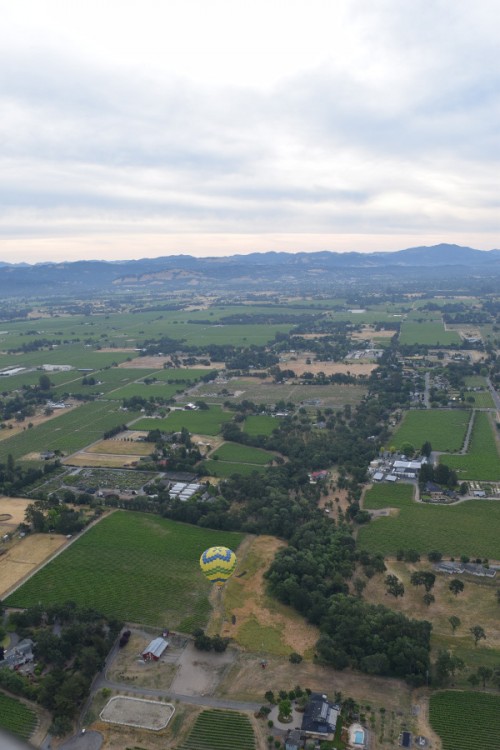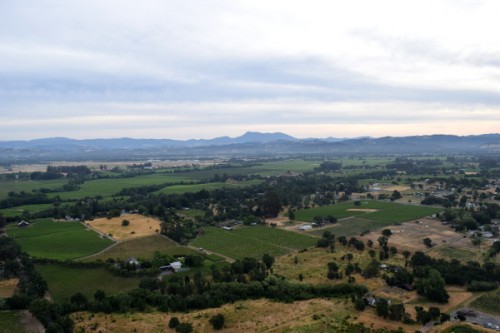 I even got the nerve to look over the side of the basket. I saw tiny cows and horses, vineyards, cars, and trees. We also flew over other hot air balloons.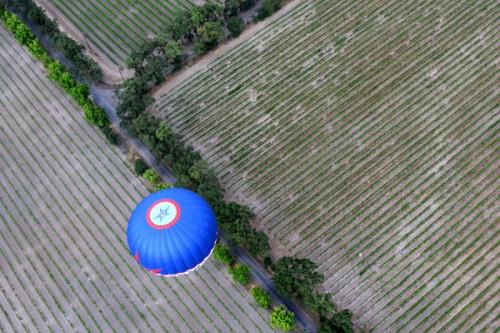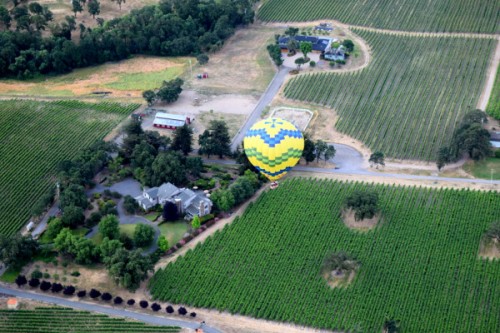 Landing was fun. It turns out that hot air balloons don't have a lot of control where they land, so they end up going down in all kinds of weird places. We ended up in a field surrounded by high grass and hundreds of tiny hopping tree frogs.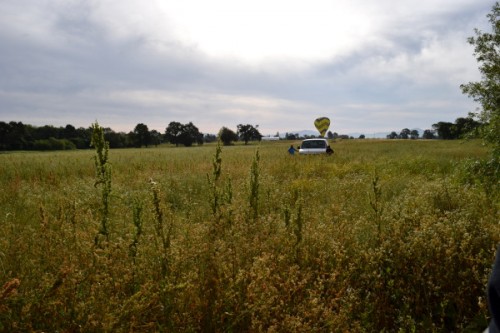 A van had to come and get us out, which meant attaching a strap to the balloon and towing us through the air. In a way, it was the most exciting part.
After that, we went to lunch in Napa and then to a Calistoga spa. Neither of us had done an expensive spa treatment before. We had facials. Here I am in a spa robe.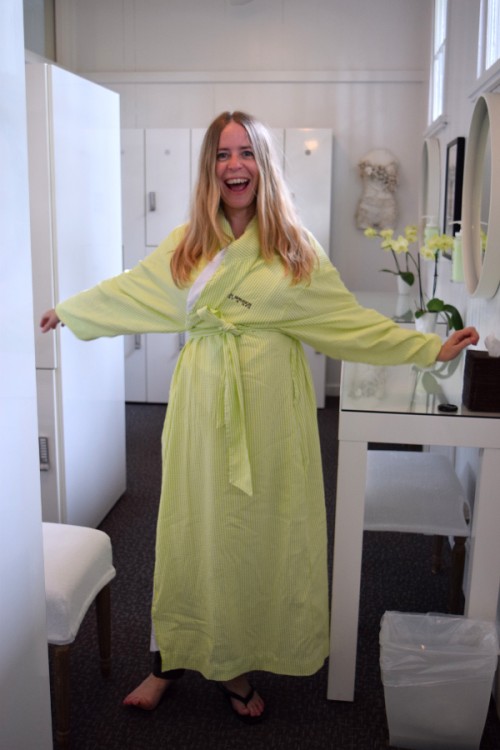 I don't know if I would bother with a spa again but hot air balloons? Definitely.