My Husband Is An Interesting Man
I've been married to Kyle 14 years this June. One of my favorite things about him is that he never ceases to explore his intellectual interests in a curious and accomplished way. Here are some things Kyle has been interested in lately:
* He decided to take up Speed Cubing, which is when people solve a Rubik's Cube quickly. I think he has it down to 2 minutes so far.
* He's 3D printing an entire tyrannosaurus rex skeleton, which will be the size of a turkey when he's done.
* He's reading all eight volumes of the The Decline and Fall of the Roman Empire. He's on volume three.
* He taught himself to play Bach's Invention #13 on the banjo.
But I was most excited about his decision to make croissants. I love croissants, and I know how difficult they are to make. It was an elaborate, three-day process of making croissant dough, laminating it, taking it in and out of the fridge at various times, then cutting it: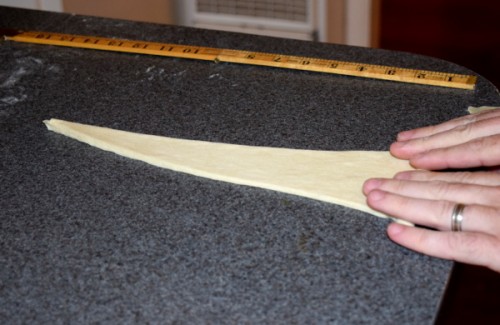 And shaping it: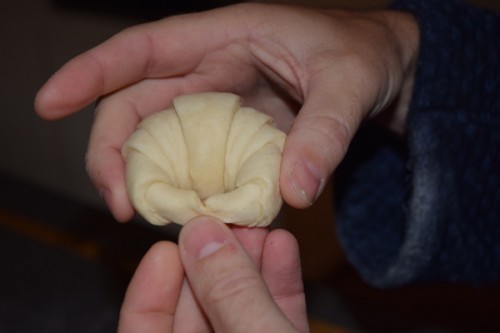 And letting it rise again before finally baking it.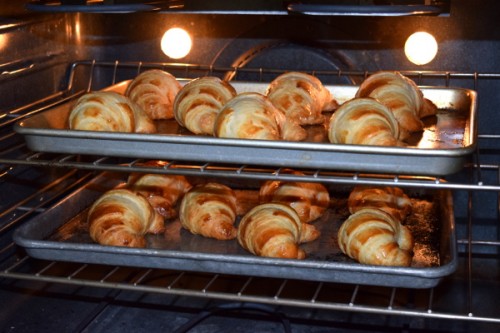 We had them on the morning of Gideon's 4th birthday. They came out fresh from the oven, and they were exactly right. I say that as someone who has high standards for bread.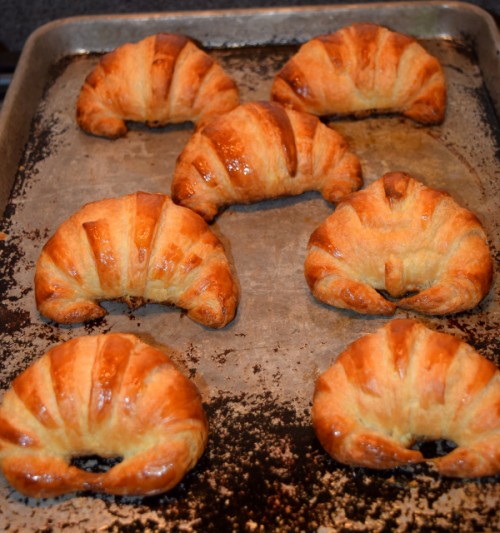 They may have looked a little stripey, but they were all the things a croissant should be: crunchy, buttery, soft in the center, with good layers.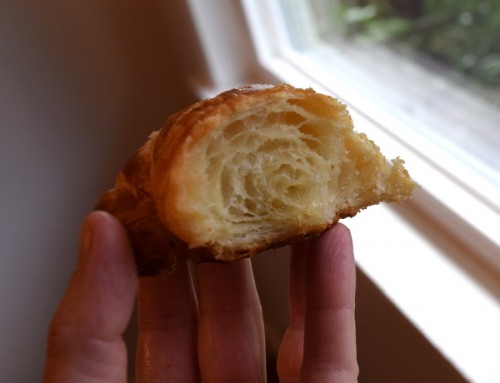 Seeing these excellent croissants, my dad said to me, "You know, everything Kyle does turns out like that."
And it's true.