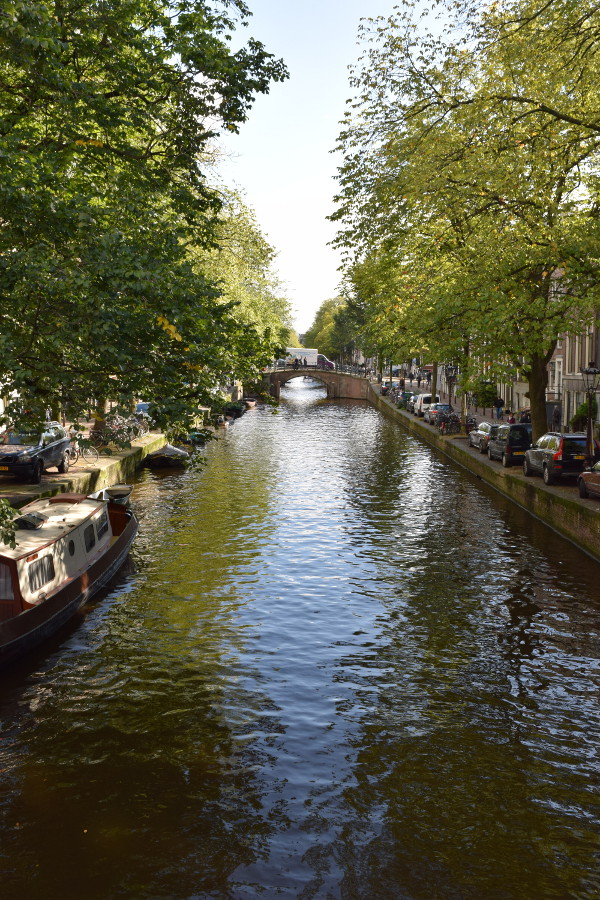 Last month, I went to Amsterdam and Belgium for a week with my husband, best friend, and toddler. It was a great trip. Amsterdam is an easy place to visit. It rained, but not to the point that it ruined the trip. In fact, when the sun came out on Saturday, I got a sense of what the crowds would have been like if it hadn't rained, and decided the bad weather was a blessing in disguise.
Of course, there are the canals.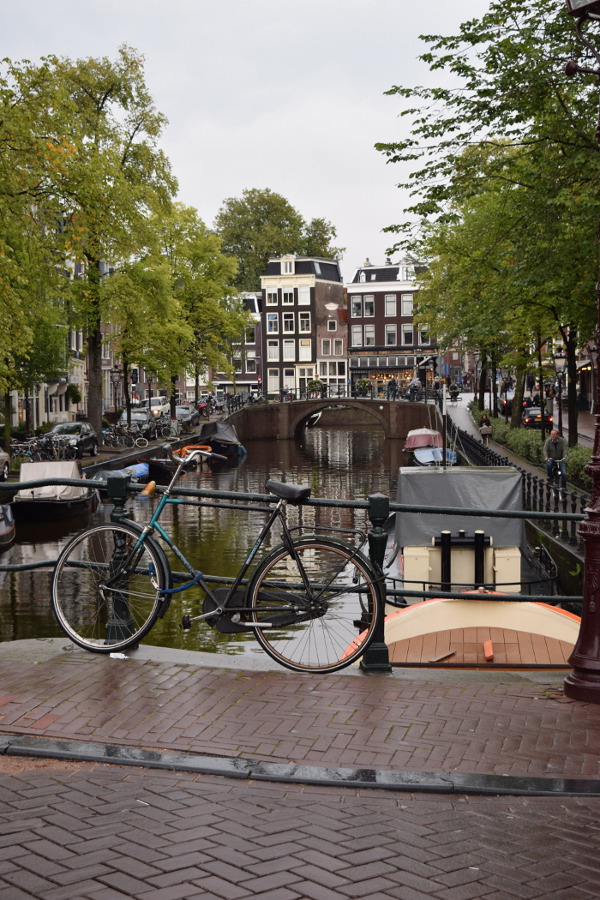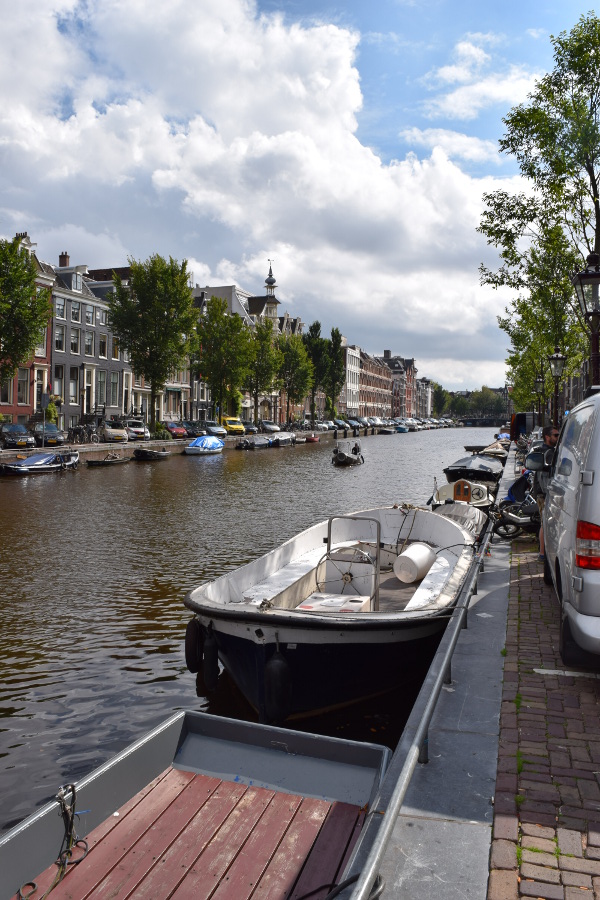 And the great architecture.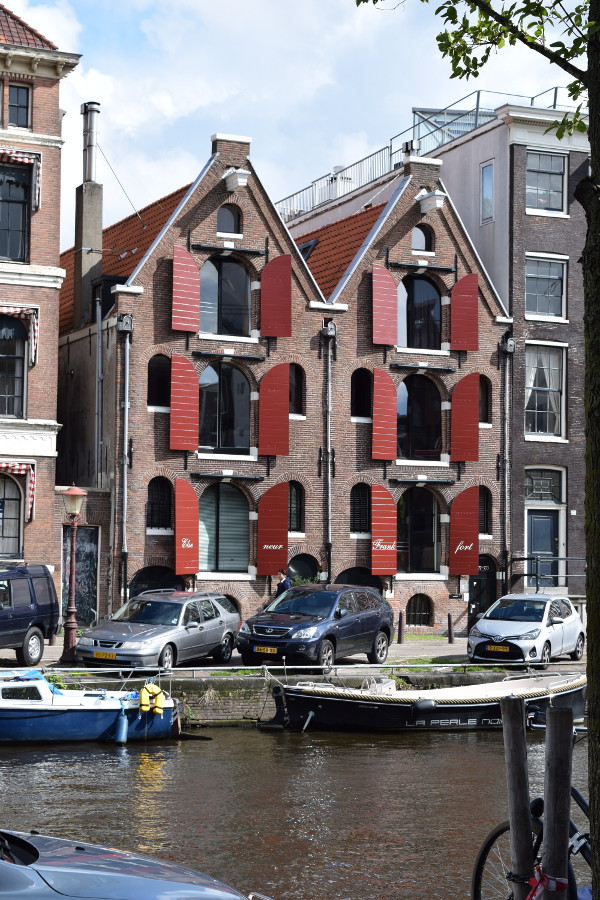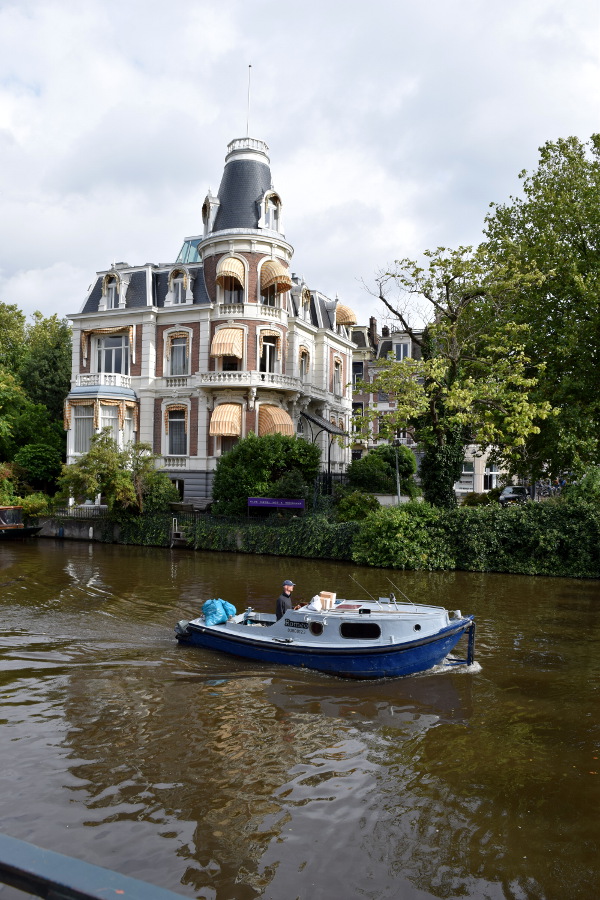 We visited many museums. My favorites were the Anne Frank House–incredibly moving–and the Van Gogh Museum.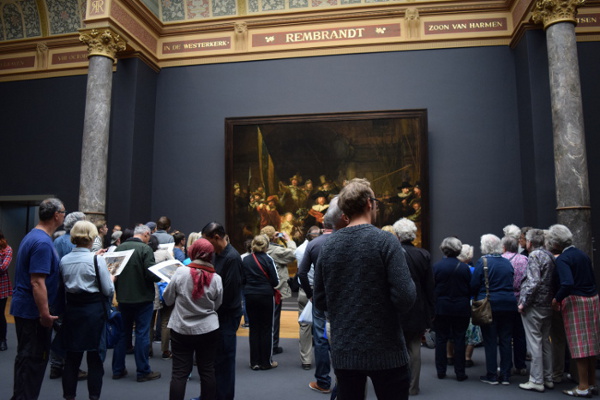 Here are people crowding around Rembrandt's Night Watch in Rijksmuseum.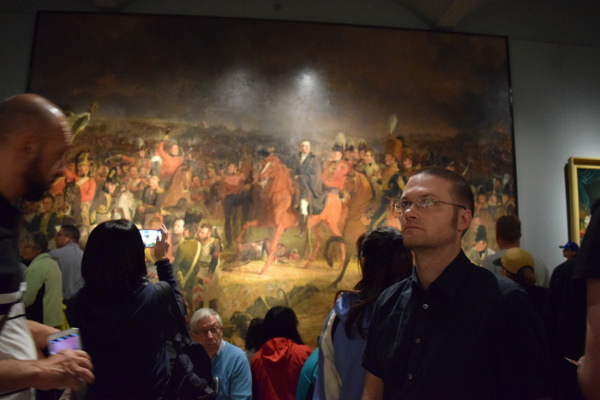 They have a whole room on the Battle of Waterloo. Here's Kyle looking at things.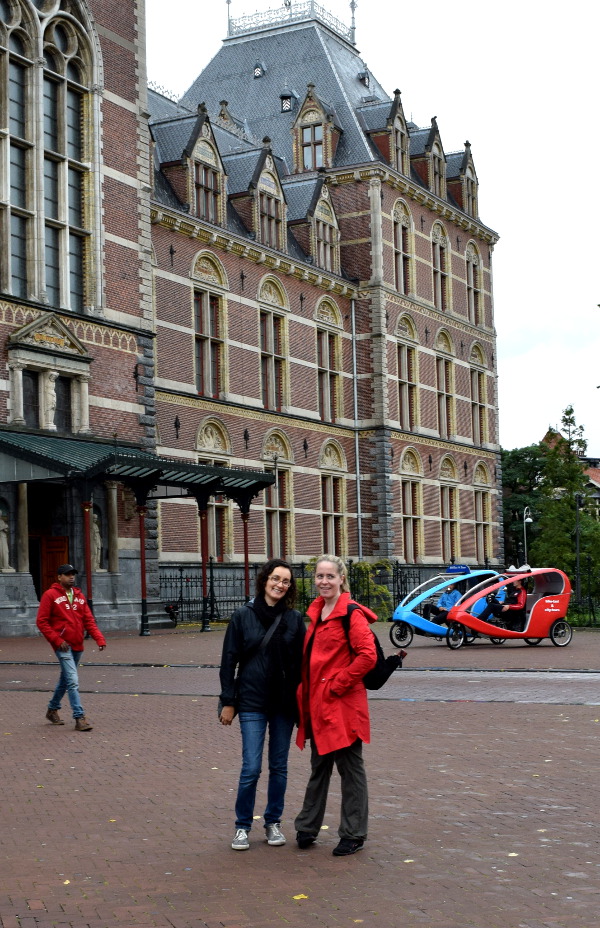 Marcia and me standing in front of the Rijksmuseum. Marcia's family is from Holland, so not only does she speak Dutch, she knows all about the culture, including the food.
While there, we ate things like: sandwiches, seafood, stroopwafels, BamiGoreng, Gevulde Koeken/Almond Paste Cookies, Dutch croquettes (essentially deep-fried gravy–don't tell America about that), excellent French fries, and cheese. We took a side trip to Edam to try cheese. Here's one of the cheese shops.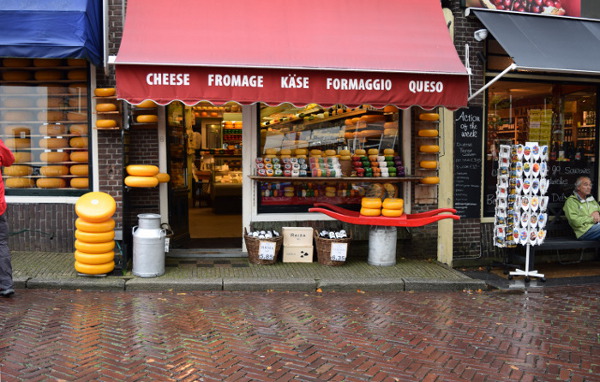 The Dutch like to dip food in condiments. And you know what? They have better condiments. Better ketchup. Better mayonnaise. Hey, did you know that Heineken beer actually tastes good in Holland? What's up with that?
The one thing I wasn't crazy about is the pickled herring, which you can buy from stands all over the city.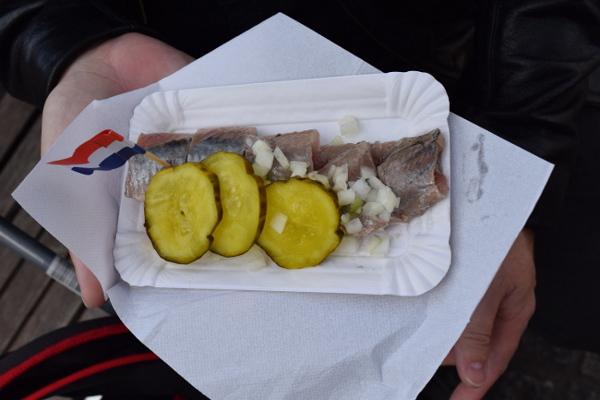 It tastes like you suspect it would.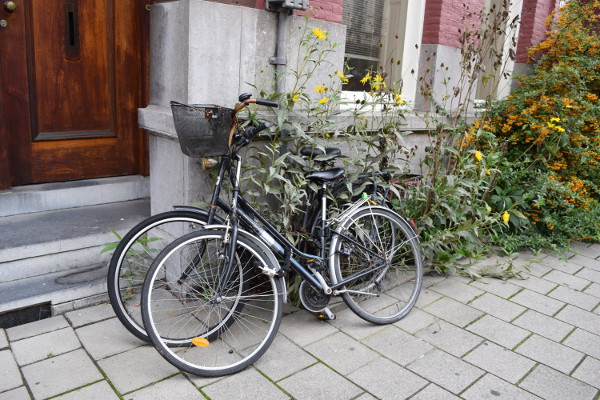 I was surprised to find that I liked bicycling in Amsterdam. In California, people are annoying with their bikes, wearing spandex and huffing and puffing up hills. In Amsterdam, people sail around on bikes wearing coats, smoking cigarettes, talking on cell phones, and dragging their children in carts. It's charming.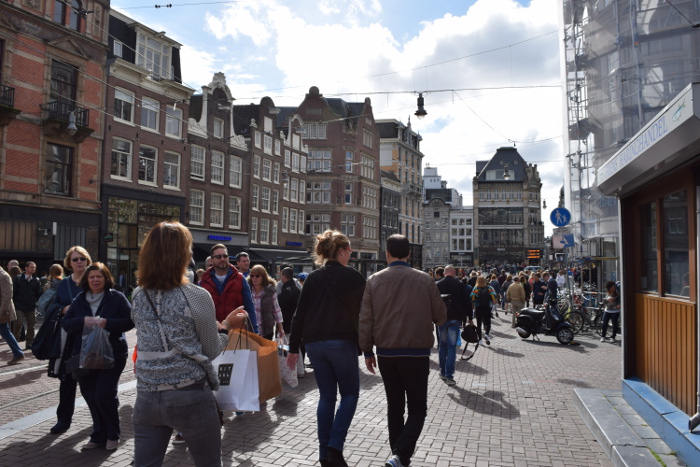 Crowds on the street.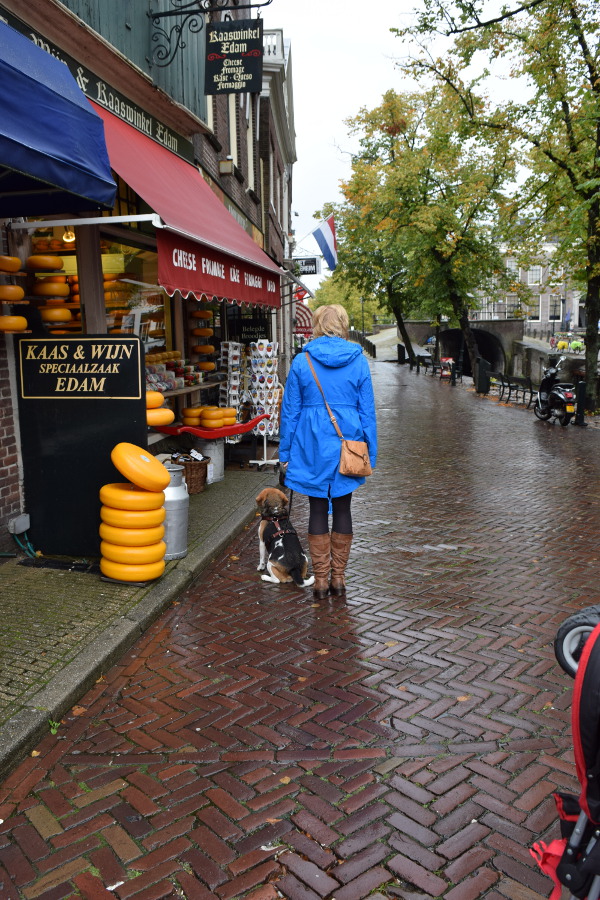 Woman and dog in the rain.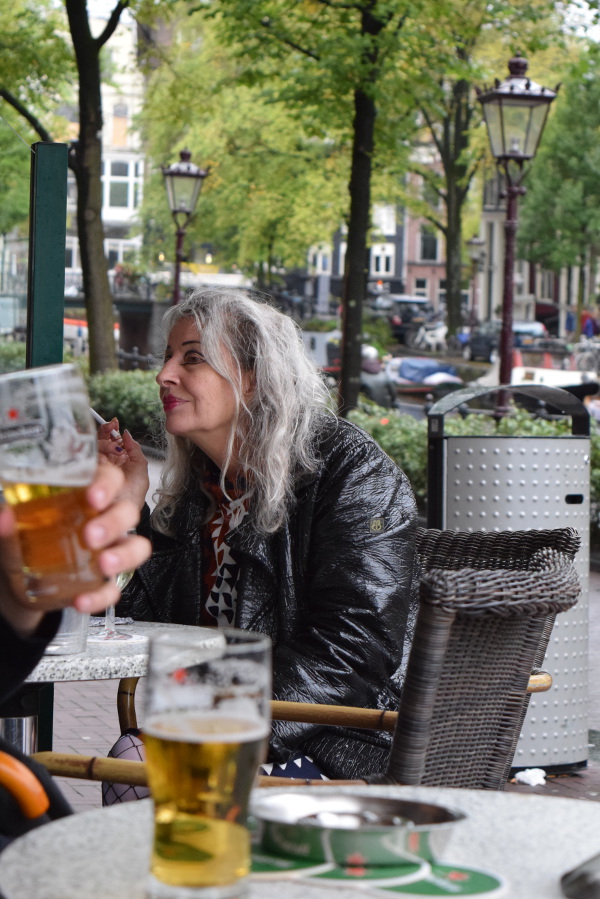 I took lots of pictures of people in Amsterdam. She's my favorite.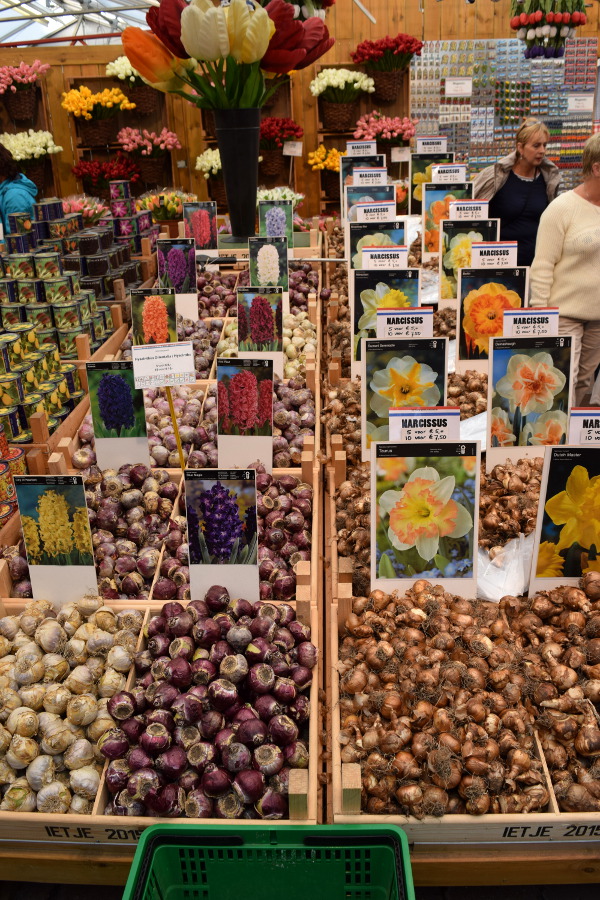 Here's the flower market.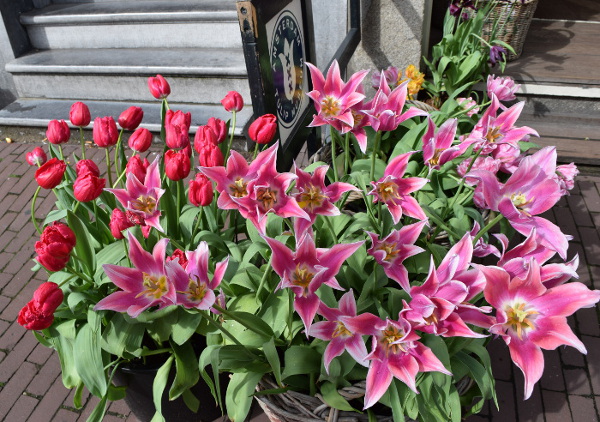 Marcia and I bought tulip bulbs that were inspected and approved for entry into the United States, but customs threw them out anyway. Welcome back to the US. Here's a slap in the face.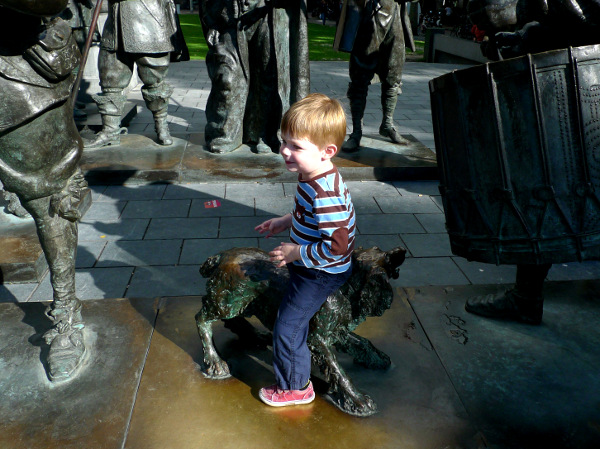 World traveler.
Turns out traveling in Europe with a toddler isn't that hard. You have to go slower and you have to make sure he's fed and happy, but overall, I think we'll be taking him to Europe again in the future.
Stay tuned for Belgium pictures.