Article: Bearizona In Via Magazine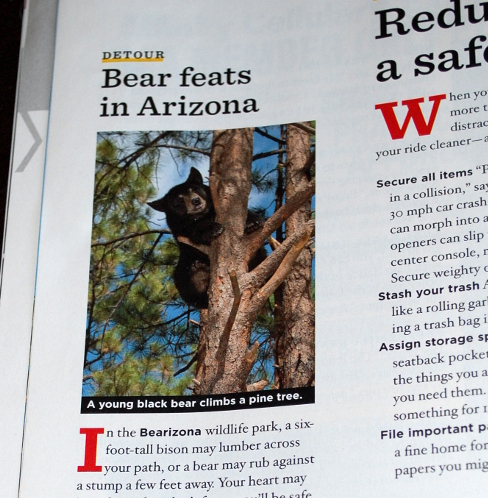 Thinking of going to the Grand Canyon this year? Then check out my most recent article in Via Magazine. It's about nearby Bearizona, a wildlife park featuring bears, buffaloes, and other North American wildlife.
See bears up close*!
* From the safety of your car.