Kyle's Next Book Out July 27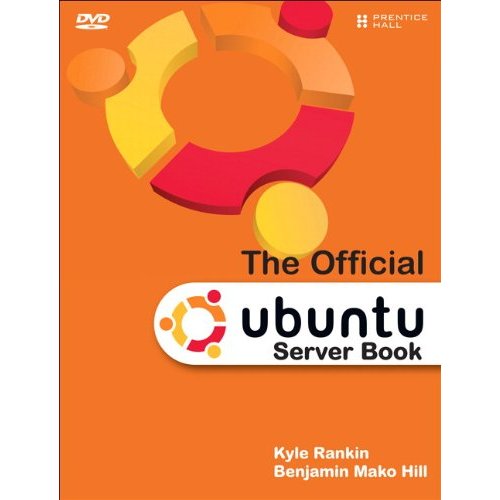 Kyle's newest book, The Official Ubuntu Server Book, will be out July 27. I am very excited about this one. He worked with Benjamin Mako Hill, one of Ubuntu's founders. Prentice Hall is publishing the book. It will be Kyle's sixth book and his first one with Prentice Hall. Hurrah!
Ubuntu is a distribution of Linux. The book goes over how to use it on servers. Or, according to Amazon:
The authors cover Ubuntu Server from start to finish: installation, basic administration and monitoring, security, backup, troubleshooting, system rescue, and much more. They walk through deploying each of the most common server applications, from file and print services to state-of-the-art, cost-saving virtualization.

In addition, you'll learn how to

* Make the most of Ubuntu Server's latest, most powerful technologies
* Discover easy, fast ways to perform key administration tasks
* Automate Ubuntu installs, no matter how many servers you're installing
* Quickly set up low-cost web servers and email
* Protect your server with Ubuntu's built-in and optional security tools
* Minimize downtime with fault tolerance and clustering
* Master proven, step-by-step server and network troubleshooting techniques
* Walk through rescuing an Ubuntu server that won't boot
Kyle!