Puerto Rico Day 1, Part 2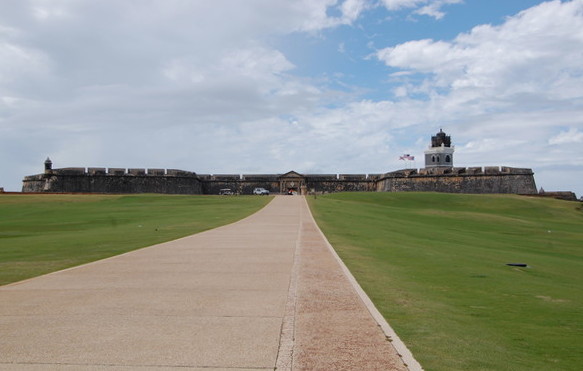 Morro Fort was begun in 1539. It's actually the second fort the Spanish built in Puerto Rico. It has lots of staircases and corridors and tiny entryways for soldiers to quickly get to their killing posts.
Pictures:

One of four sentries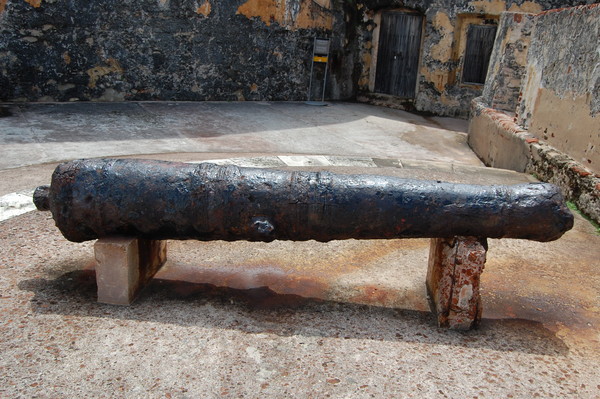 Old cannon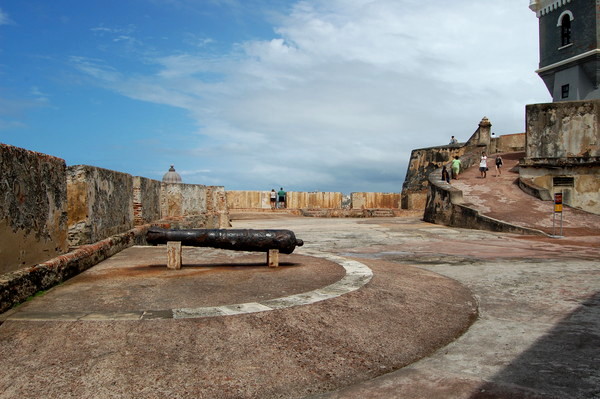 Wider part of the fort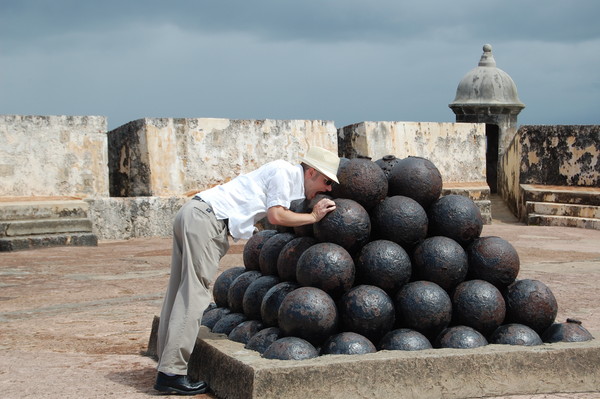 No Kyle don't eat those!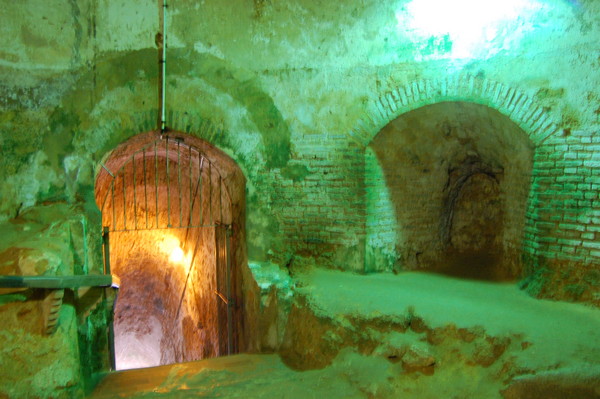 The oldest part of the fort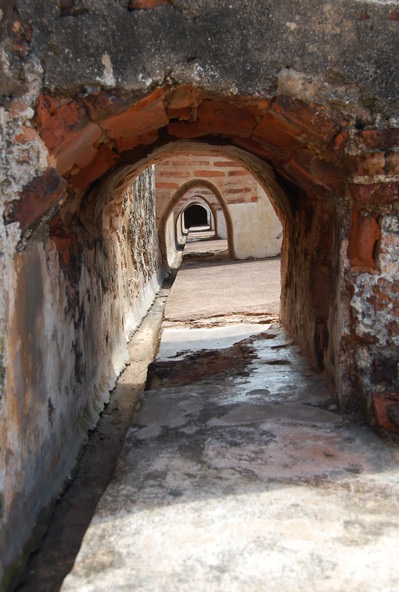 A gutter, which was also wide enough for a man to crawl through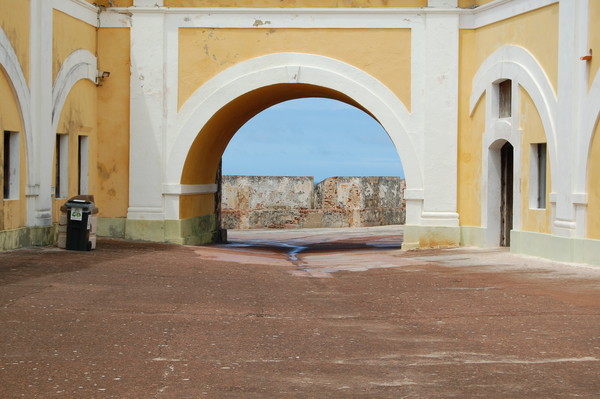 The inside of the main courtyard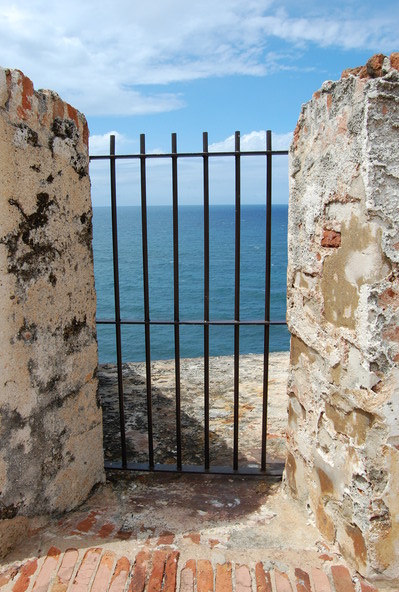 The ocean