Humboldt County Road Trip
Last week, Marcia and I went on a road trip to the place where I grew up: Humboldt County, California. We stayed at Trinidad Bed and Breakfast in Trinidad. We had an entire apartment to ourselves with a kitchen and a full wall of windows looking out on the bay and lighthouse. In the morning, they brought us breakfast to eat in front of the windows.
Problem was, it was raining. In August! I was prepared for fog, but rain? Anyway, we made the best of it and went out to dinner and talked and watched people and then the next day we went hiking in Trinidad and then the Humboldt Redwood Forest and looked up at a the tallest tree in the world. Marcia said I grew up in the Ewok forest. That is what I'm telling people now.
Pictures: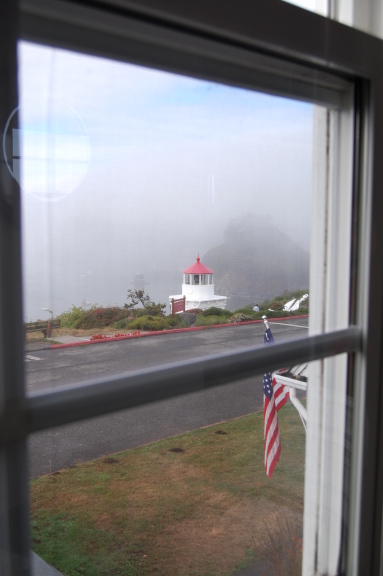 View through one of the windows of the lighthouse and bay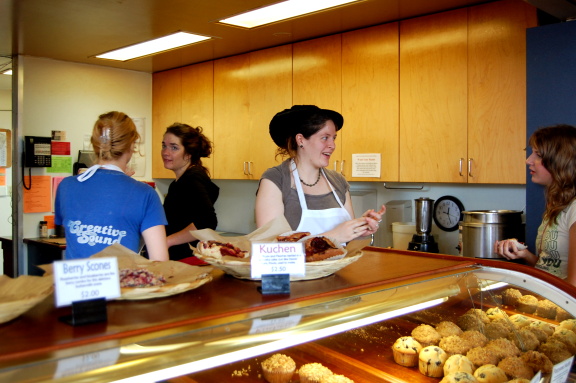 Specific hippie types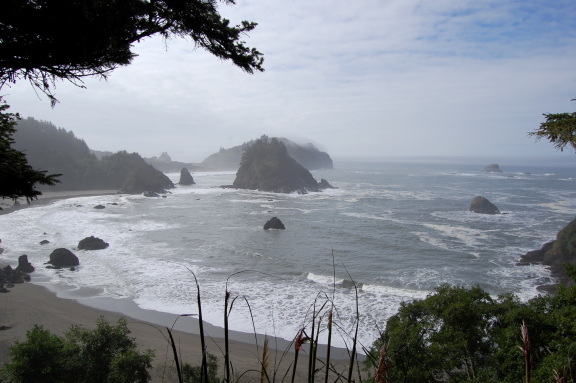 Beach on Trinidad hike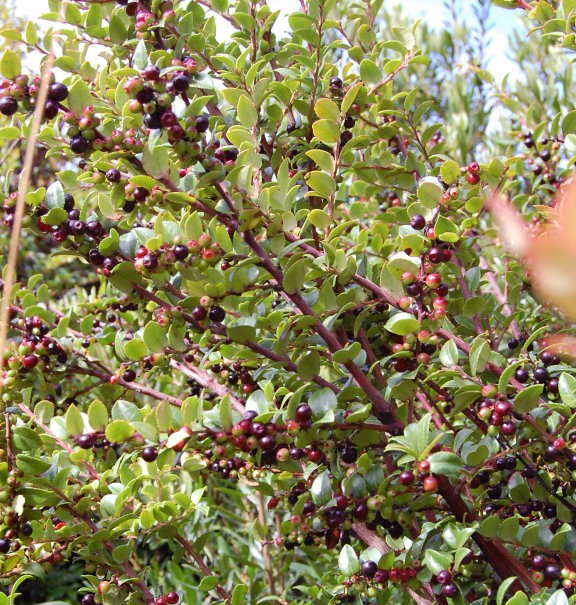 Wild huckleberries. During the hike, I also pointed out thimble berries, Oregon grapes, wild strawberries, blackberries, and salal berry plants. I explained how as a kid, foxes would eat the salal berries–which don't taste good–and then leave purple feces on our deck.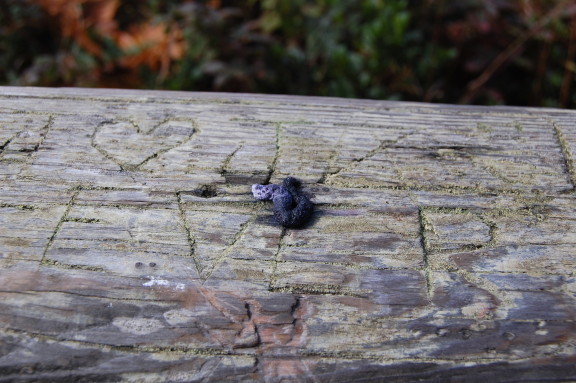 Purple fox feces. Ah, nature.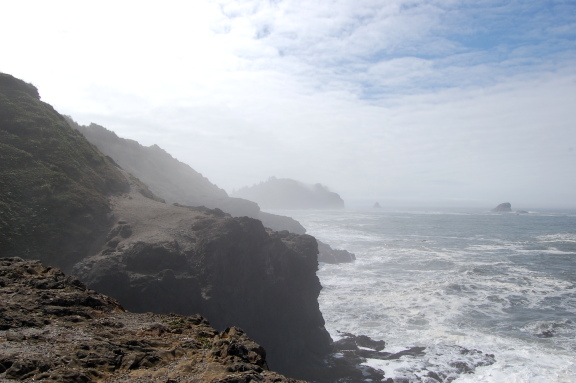 Ahhh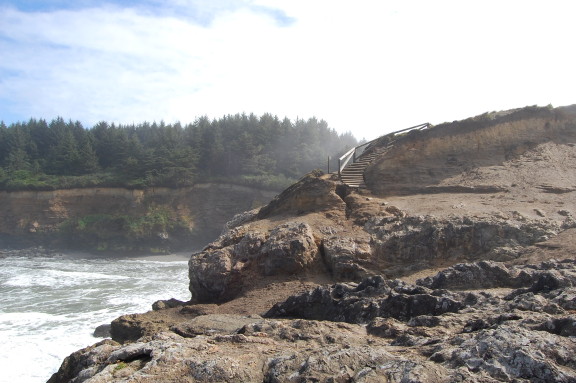 hhh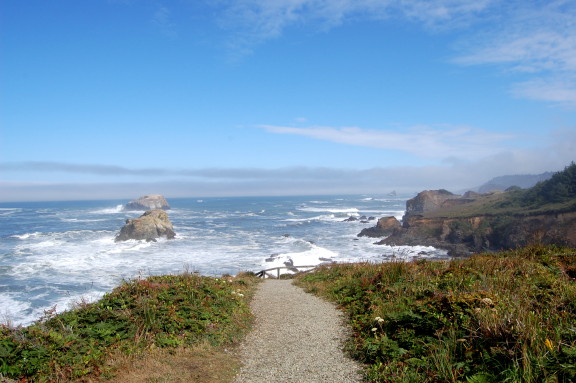 Nature…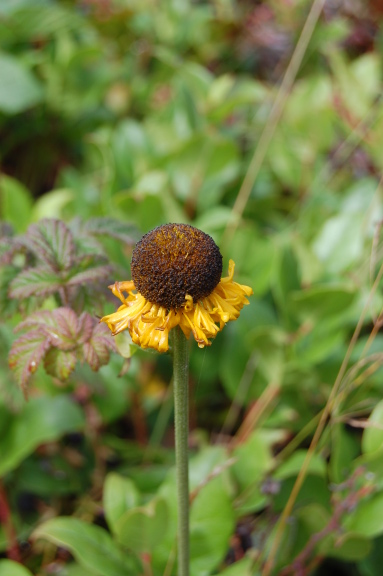 There are lots of cool plants up there. Marcia observed that unlike Sonoma County, there are more varieties in shades of green in Humboldt, which makes everything lusher in some ways. It also give the forest a more dramatic atmosphere.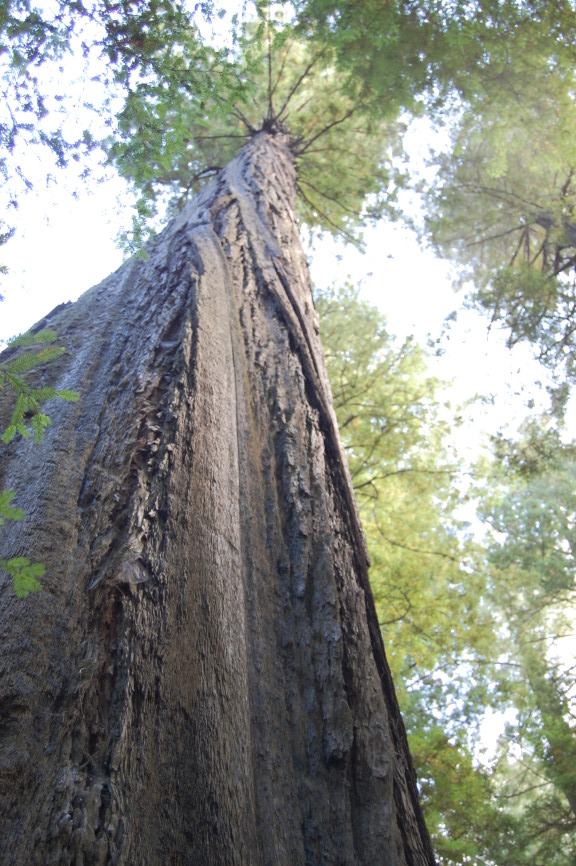 Because what plant could be more dramatic than this one, the tallest tree in the world? (Or one of them anyway…I get confused which is which.)