I decided that I wanted to have girlie English tea in San Francisco. So last Saturday, Marcia, Krista, and I met up with Stephanie at the Secret Garden Tea House in San Francisco for just that.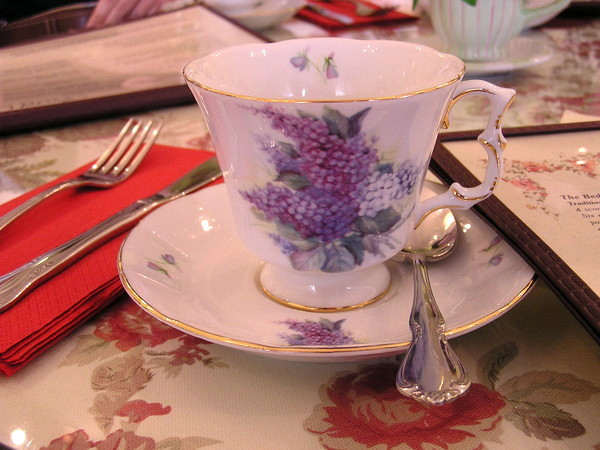 I wore my pink dress and Krista did my make-up and I ordered vanilla tea. We ate tiny sandwiches and scones with Devon cream. I liked the curried egg sandwich the best.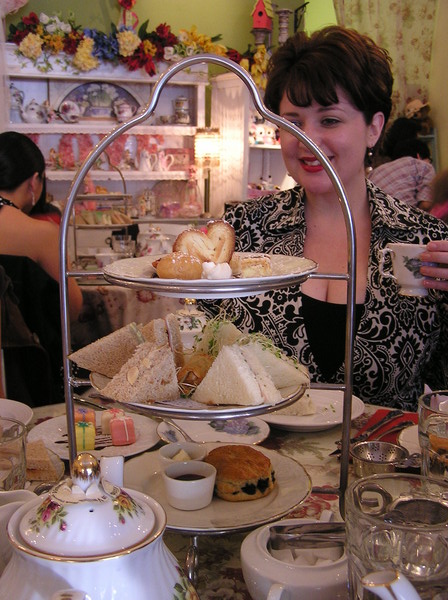 Krista gazes at our tea tray
We had a lot of fun watching two little girls play with the frou-frou hats and dance around and wave plastic wands at each other.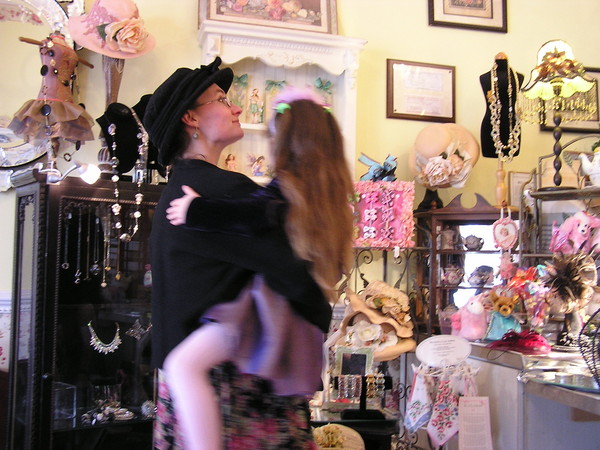 Afterwards, Marcia mentioned how pleasant San Francisco is when you have someone drop you off and pick you up like Kyle and Troy did for our tea outing. I concur. I might even live there if I had a driver to drop me off and deal with parking.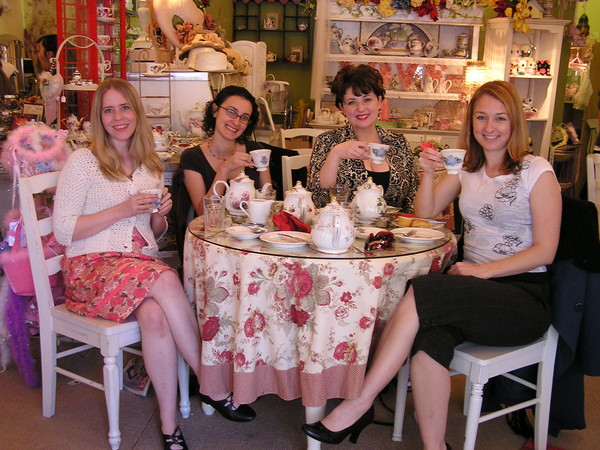 LtoR: Me, Marcia, Krista, and Stephanie