Winter Hot Dog Picnic in Yosemite
This weekend, I went snow-shoeing in Yosemite. It was the first time I have:
Gone camping in a national park
Stayed in a cabin covered with canvas
Done any sort of winter sport
Seen people ski
Snow-shoed
Snow-shoed on an expert trail
Eaten hot dogs in the snow
I had been to Yosemite a lot, but never to stay the night before. The park is much less crowded in winter and just as gorgeous.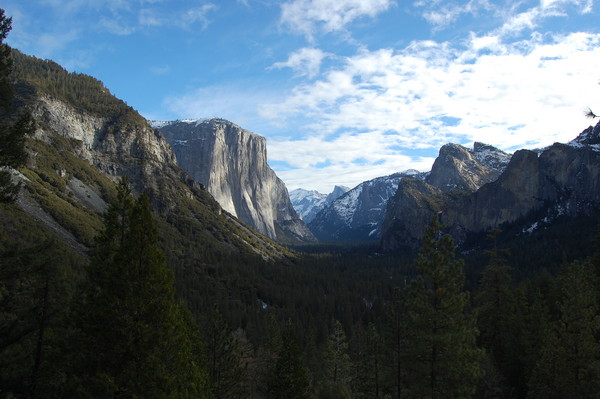 El Capitan
The first day, we drove up to the park, found our cabin, and looked around Yosemite. By the Ansel Adams Gallery, a herd of deer were eating leaves in the snow.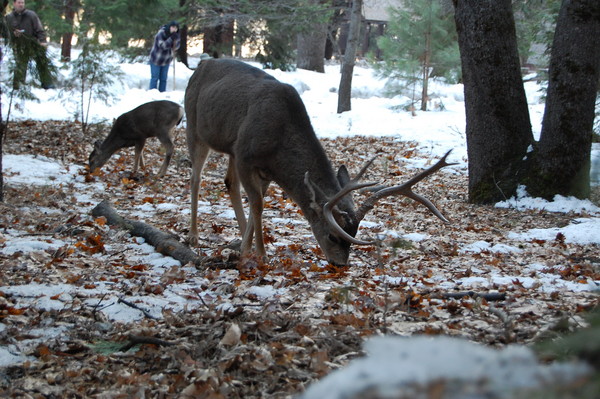 We stayed in a heated tent/cabin–a wooden cabin frame covered with canvas. Yosemite at night is nearly as impressive as it is in the daytime. The snow glows in the moonlight, making for dramatic views even in the dark.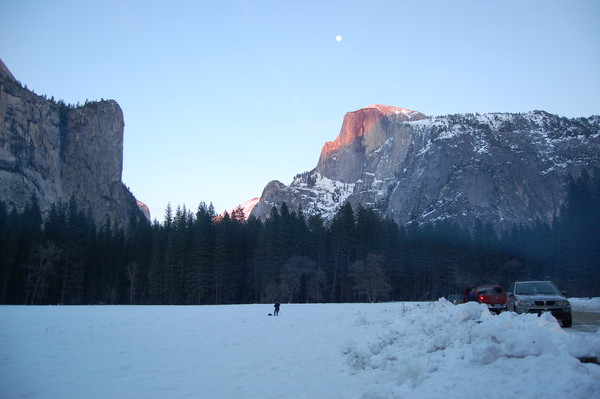 Sun setting on Half Dome.
The next day, we went snow-shoeing. As mentioned before, I had never done anything in the snow. In fact, I've only been in snow a handful of times in my entire life.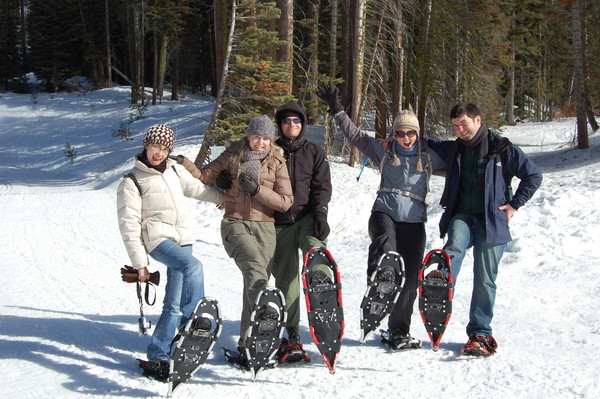 LtoR: Marcia, me, Kyle, Stephanie, Justin
We hiked up to Dewey Point, a 7-8 mile round-trip. At first, snow-shoeing was a lot of fun. It was surreal to see all the landscape covered with snow and to know we were walking on top of bushes. We didn't see any wildlife–except for a spider–but we saw lots of cross-country skiers, all of whom looked exhausted to me.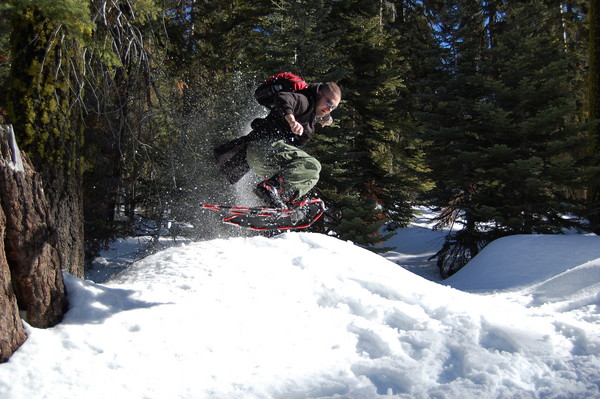 Kyle jumping off a rock in his snow-shoes
Unfortunately, the trail we ended up on was somehow an expert level, which was a lot for the first time snow-shoeing. Turns out going up steep hills in show shoes is hard. On top of that, we were in a hurry because we wanted to make sure to get to the top of Dewey Point and back in time to return our snow shoes. I had a hard time keeping up with everyone.
However, at the top of the hill, we had hot dogs in the snow. Justin cooked them on his camping stove, which is a nifty gadget. Having a hot dog picnic cheered me up.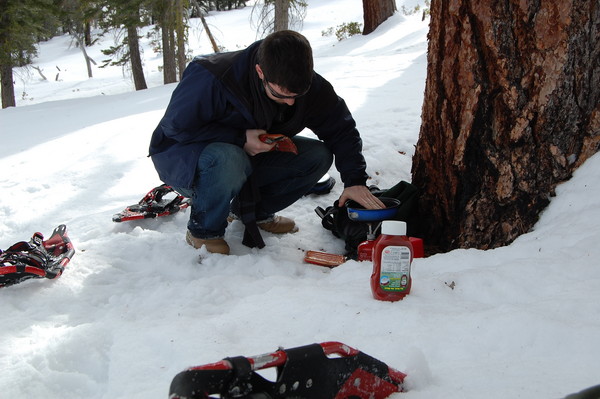 Justin cooking the hotdogs
Dewey Point is alarmingly high up and there is nothing to prevent you from falling to your death.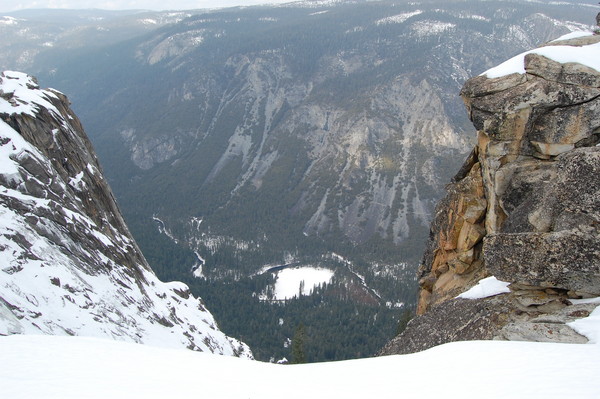 A shot of the drop–I believe that circle in the middle is a meadow covered with snow.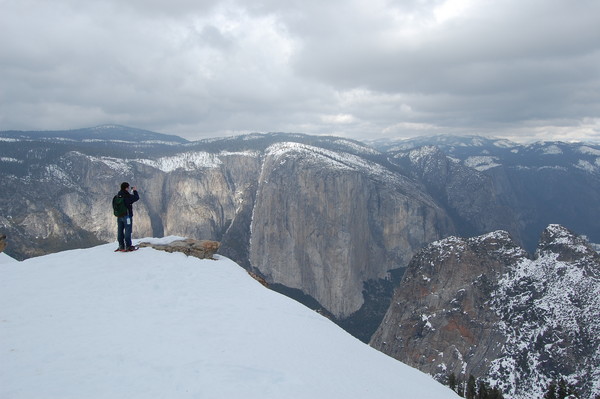 On the way back, we took an easier trail, which was a relief for me. Still, this was one of the hardest hikes I've ever done. It felt like we did 15 miles instead of 8 miles. Despite this, I'm really glad we went. Thanks to Justin and Stephanie for arranging it all.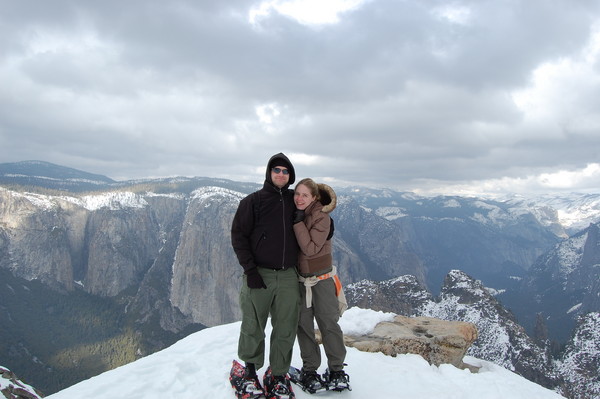 Kyle and me at the top of Dewey Point