This weekend I was sick with the stomach flu. I have never had one before. I spent two days lying on the couch watching movies and fighting a 102 degree fever. I was so bored. Stupid!
Anyway, before getting sick, we got some things done on the house. For one thing, we installed a stackable washer and dryer.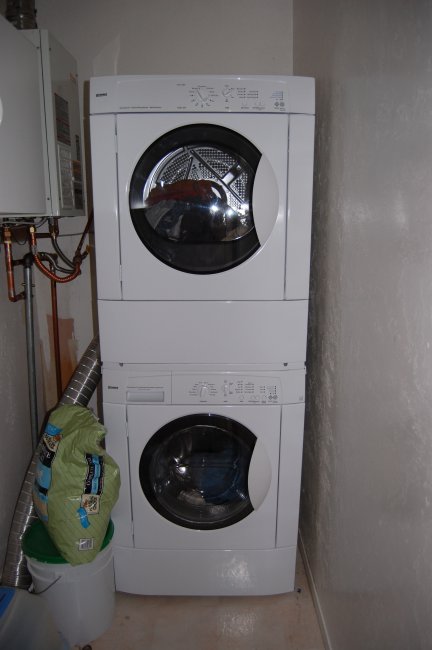 Also, Kyle and my Dad fixed the trim in the doorway between the living room and the kitchen. This was a difficult task because only half of the doorway was an actual framed doorway. The other half was a wall.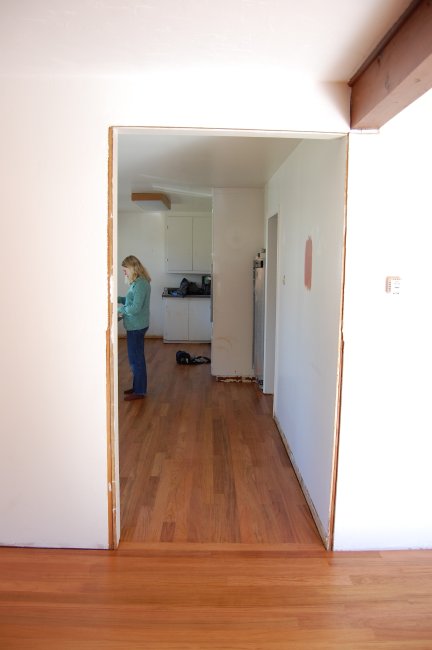 To fix this problem, we had to build fake framework on the doorway, a complicated process that took a lot of time. The end result is pretty nice though: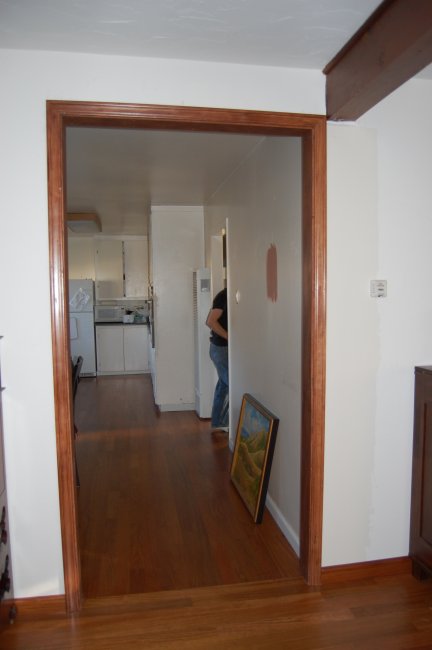 It's a nice buttery yellow that looks clean and fresh. It's certainly better than the blue bunny wallpaper that was there before.