Our move-in date is this Saturday. I just keep telling myself that we are almost at the finish line. It will be nice to have ONE home again next week. And a home I own, too.
The kind of thing I have been doing: Removing wood paneling from the wall.
See, the living room started out looking like this: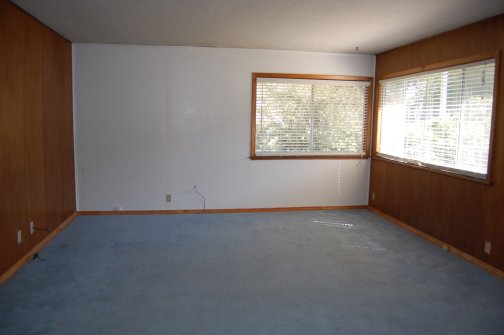 Wood paneling and blue carpet. It looks like the 1970s threw up in the room. So you do the following:
1. Remove the paneling.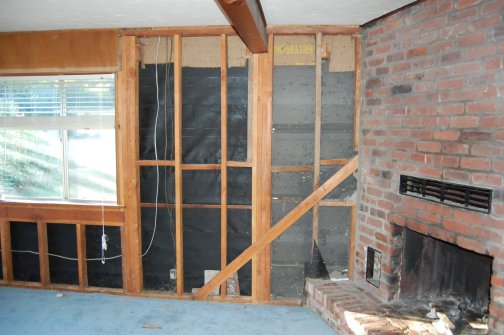 2. Put in the mysteriously missing insulation.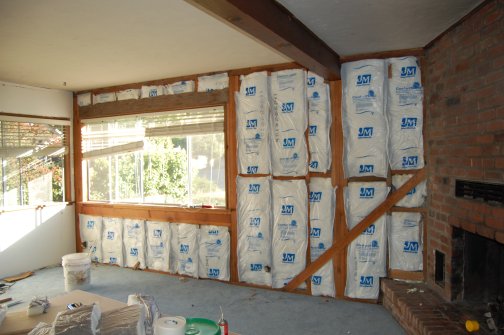 3. Sheetrock, patch, texture, and paint the wall a nice off-white.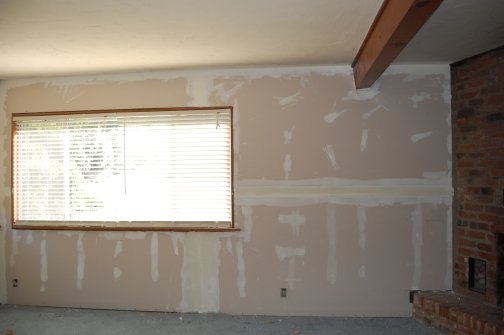 And voila! You get: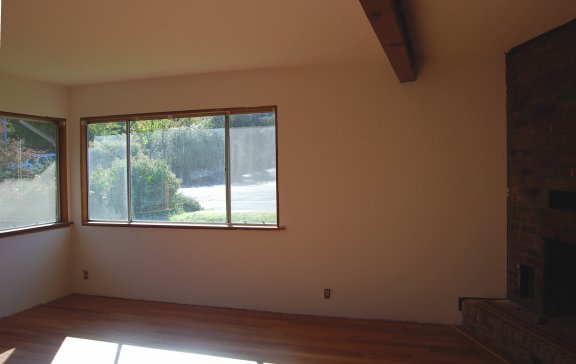 I am starting to feel like I can live in this house now.