People have been asking when I'm going to post about my Canada trip. So here it is!
From June 30-July 4, Kyle and I went to Seattle to visit his dad. On July 1, we took a clipper from downtown Seattle to Victoria, BC.
Victoria is a smallish city of about 300,000 people. It's the capital of British Columbia. While the Northern tip of Vancouver Island gets as much as 300 inches of rain a year, Victoria is protected by mountain chains on either side so that bad weather blows right over it. As a result, it has a Mediterranean climate capable of growing grapes and all kinds of flowers.
We arrived on Canada Day. Everyone was wearing red-and-white, the colors of the Canadian flag, and street musicians were playing Leonard Cohen's Hallelujah.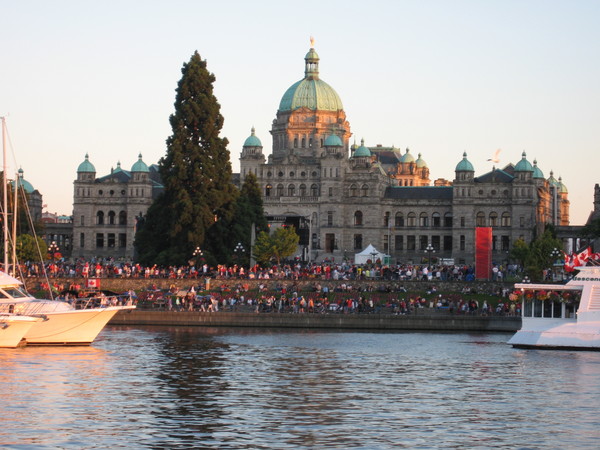 (The lawn in front of the capitol building covered with people.)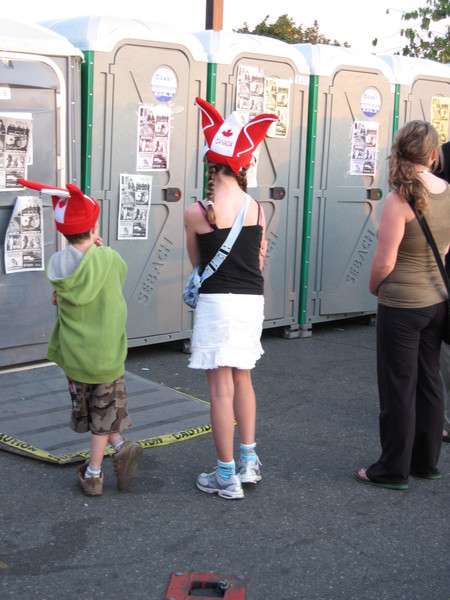 (Canadian children have to pee.)
After that, we sat on the lawn outside the hotel and watched fireworks. The show had some of the biggest explosions I've ever seen.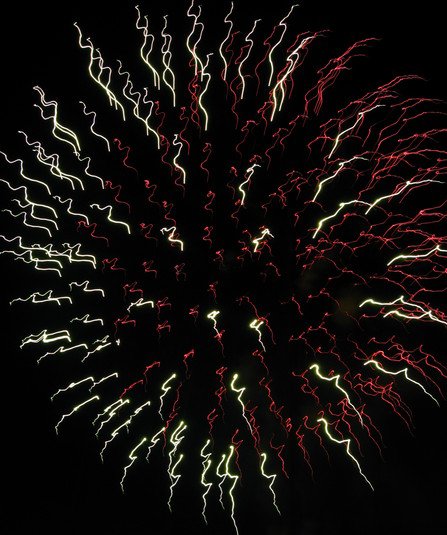 On July 2, we took a bus to The Butchart Gardens. This massive set of five gardens is the work of Jennie Butchart, the wife of Robert Butchart, who made his fortune in concrete. We spent two hours walking through it.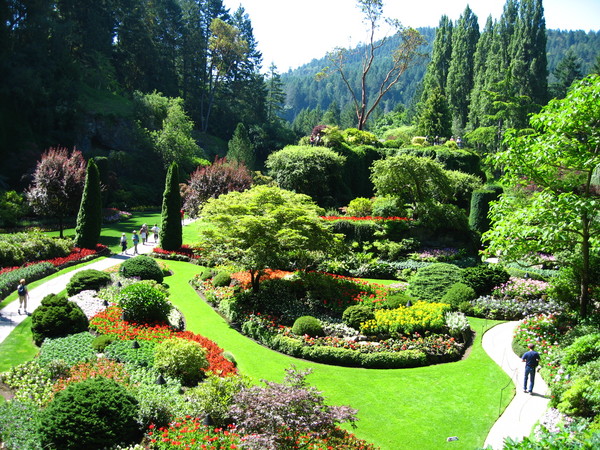 (The Sunken Gardens–formerly a rock quarry)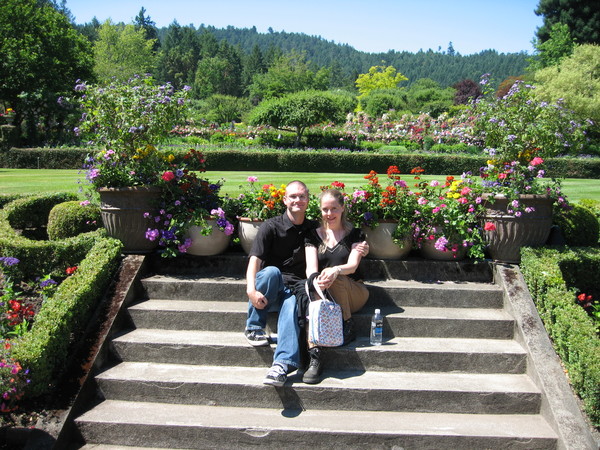 (Kyle and me)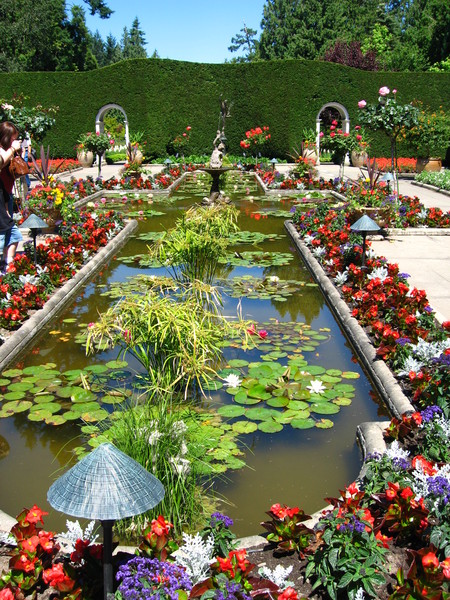 (The Italian Garden was my favorite)
After that, we went shopping, visited the Victoria museum, saw an IMAX show, and went to an insect museum, which had the gorgeous Orchid mantis. At the end of the day, we had dinner on the 18th floor of a hotel. I ate elk for the first time while the sun set over the city.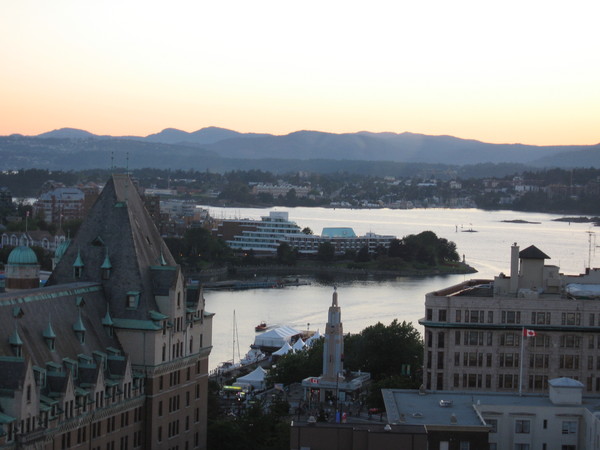 On the way back, the capitol building was lit up like a Lite-Brite.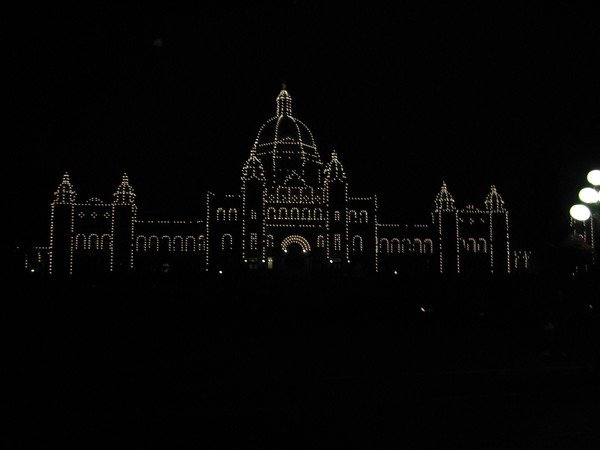 On July 4, we flew back home. We flew over San Francisco around 9:30 p.m., right when fireworks were going off. It was amazingly beautiful. Between the grids of orange and yellow streetlights, personal fountains glittered like hundreds of tiny mirrors refracting in a light, and then the bigger fireworks would burst up suddenly, unexpectantly delicate and colorful. You haven't seen fireworks until you've seen them from the air.